I love a big terrain project and a few of us here got into Gaslands recently. So I decided to create a racetrack. A big one, at 5′ by 3′. So off I set to do that.
Initially, I wanted it to be portable, so I did some experiments and found that acrylic caulk will peel off of wax paper. I ended up regretting this decision, but I am going to use the technique for a future project.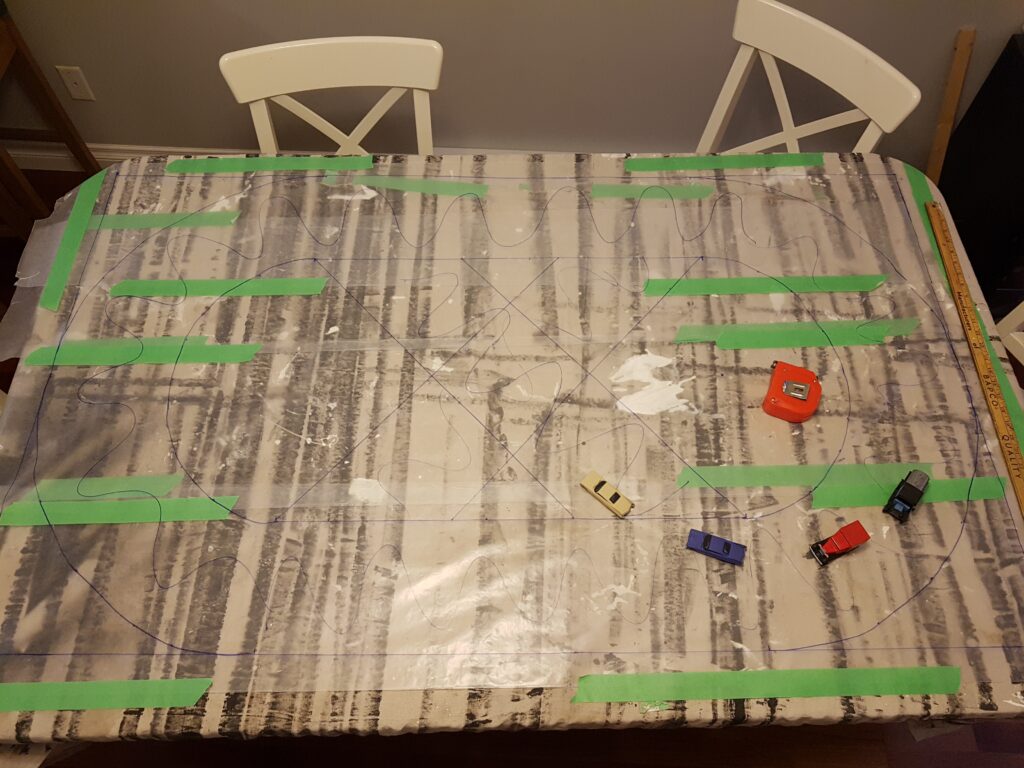 The track is 36′ wide and 60′ long, with the track itself being 8′ wide. All of these widths are approximate. The cars on the track are either older Hot Wheels or Lledo.
Once the caulk was added, I added quite a bit of texture with a rough caulk knife that I had roughed up on a previous project (oops). Here was another error I made – the wax paper was not fully taped in the middle, I ended up with ridges.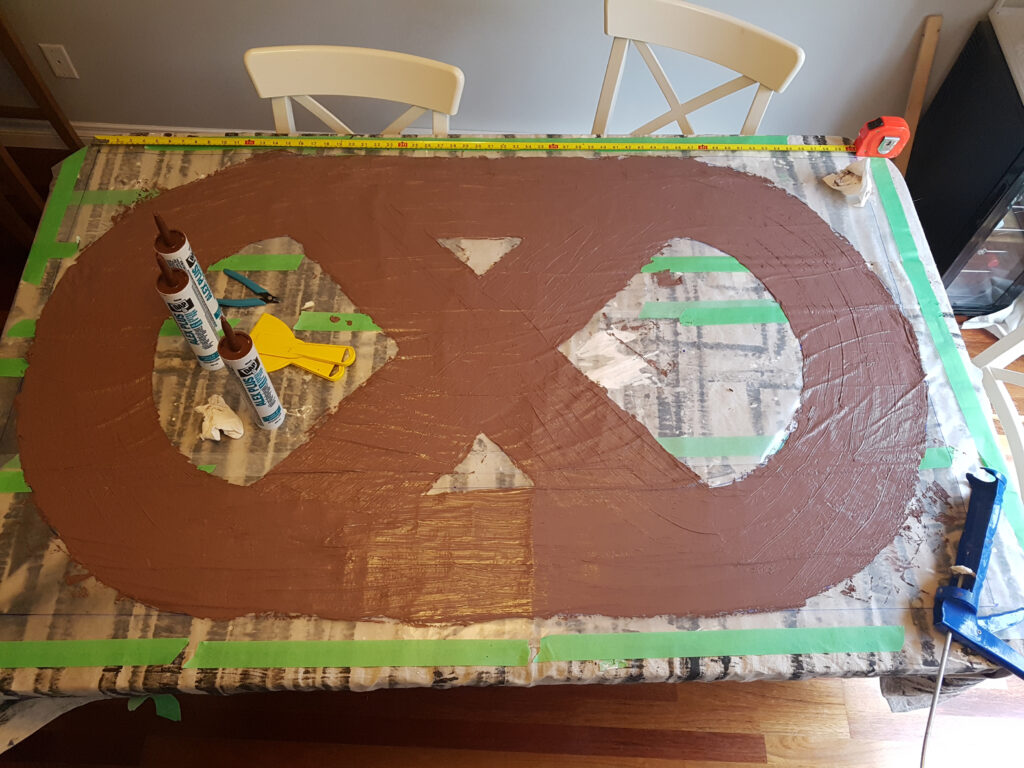 One note about drying acrylic – it loses a lot of water, so you'll want something underneath your mat like another drop cloth to catch that water.
Once dry, I inked it using and then heavily dry brushed it with a variety of browns. Overall it works, but I was aiming for a slightly different brown than what I ended up with.
We used it a few times like this, but it really didn't work that well. The edges of the mat were thin and a tear started developing in one curve. So onto a canvas mat it went, with more acrylic caulk to stick it down. Should have done that first…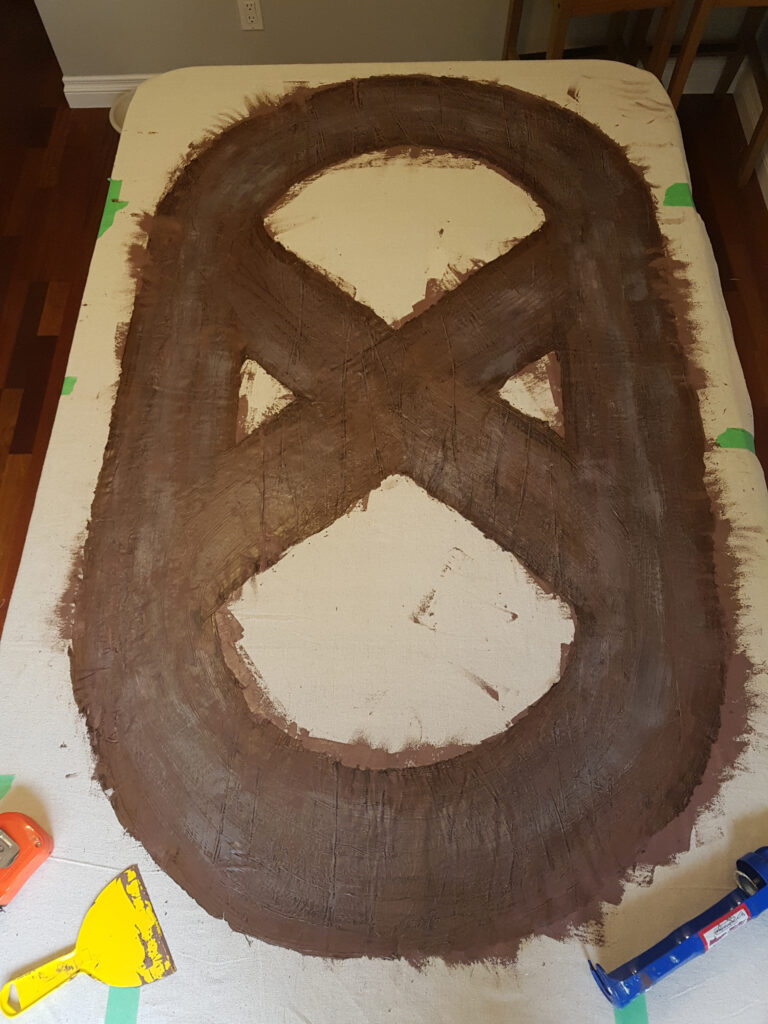 Now that it had a permanent home, I decided to add some concrete pads with thicker grey caulk, mostly as an experiment. It worked well, I would do this again.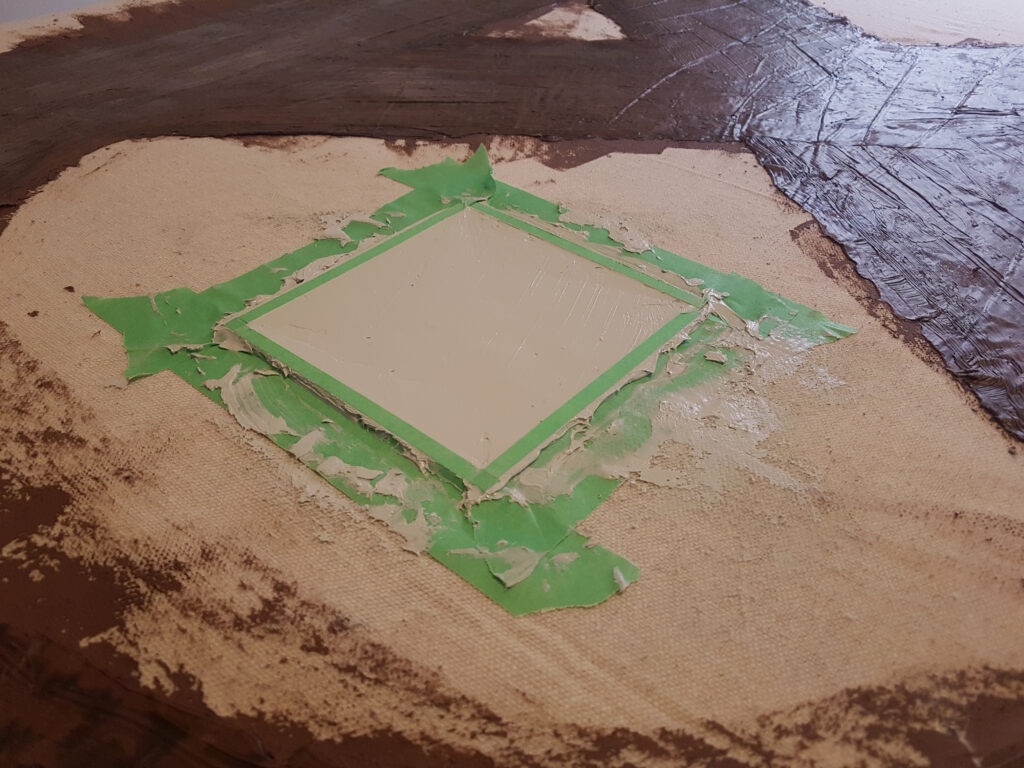 Then it was time to flock the rest of the mat. I decided a dead grass theme fit the post-apocalyptic Gaslands well. The dog decided to come and leave his mark on the mat (good thing acrylic caulk is non toxic, as it ended up on his pads too). And thus Crater Dog Paw 1 came to be.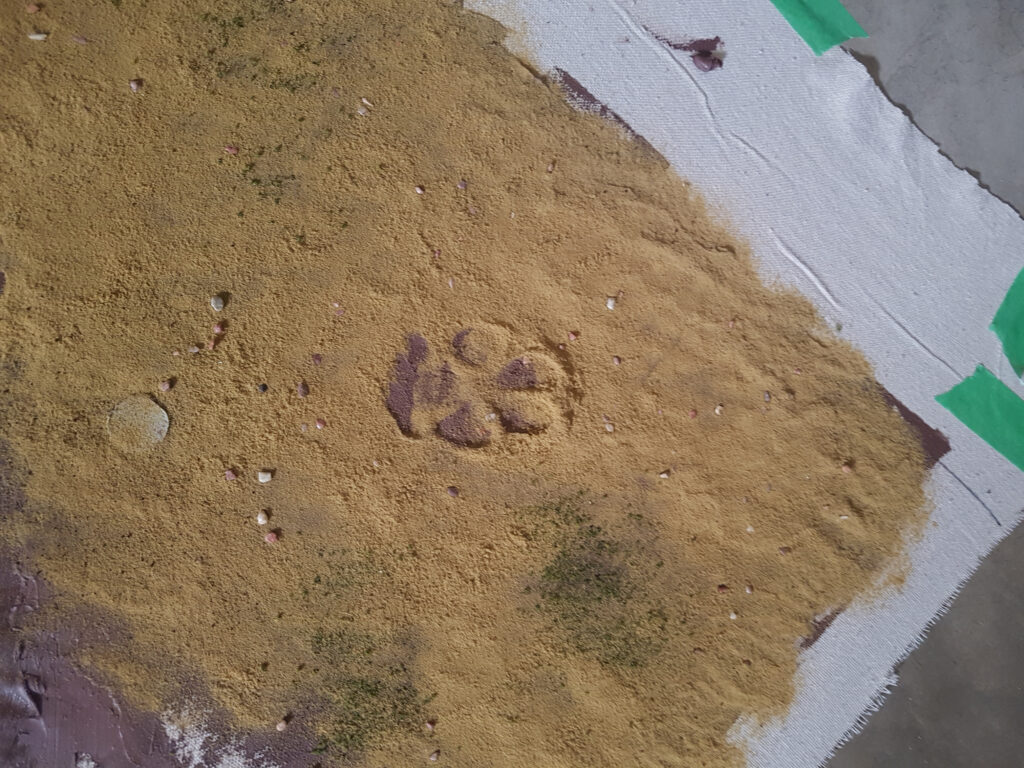 Once the mat was fully flocked, it looks pretty good. This is the 85% stage done project – I need to cut the mat down to size and paint the concrete pads. I may also add some more bushes or other flock.