I swear Bloody Miniatures chose their company name just so wargamer's spouses could say that when the lovely figures show up! Thankfully they really are lovely figures, and if they amuse my wife too, then that's a bonus.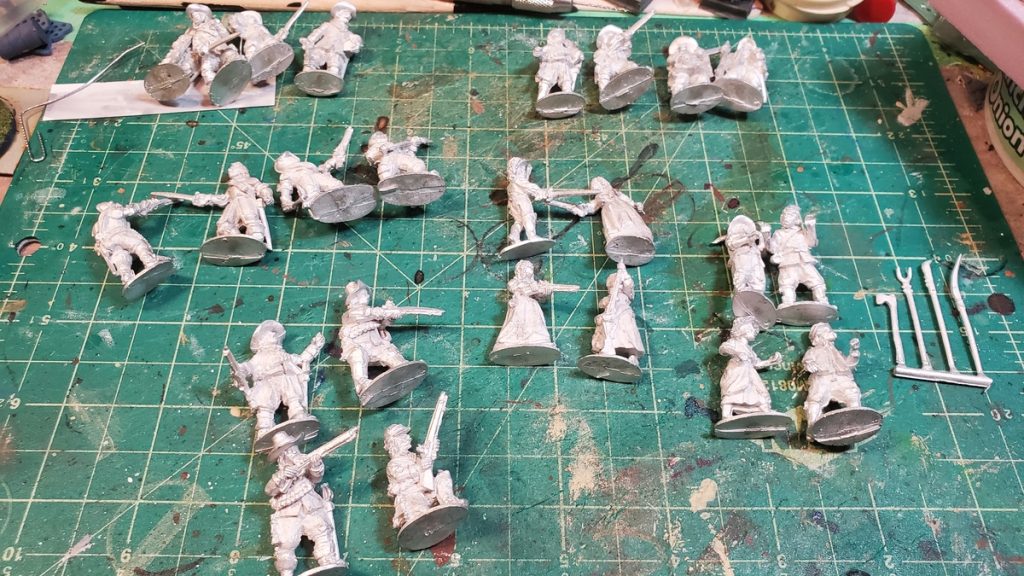 A few weeks ago I ordered the whole of BM's Wave 4, A Chorus of Disapproval, plus a couple of individual packs from Waves 2 and 3. They showed up this afternoon and I had to snap a few quick photos to show them off.
Wave 4 included the only armed female figures for the 17th Century that I'm aware of, which is awesome. There's also a quartet of scouting dragoons skulking along, four armoured currassier on foot from the other end of the mounted troop spectrum, and finally four ordinary villagers with improvised weapons – axes and agricultural implements.
I also picked up a pack of sentries, and four looters hauling off their ill-gotten gains. Excellent character packs that I'm sure will show up in scenarios eventually! See the gallery below for some quick closeups of all six packs, straight from the box with zero cleanup.