It's been a bit of an odd year for gaming, I've been having fairly regular games but not painting or building things on a consistent basis.
Obviously I've been very lax about updating the old blog but I have gotten a few bits and pieces done since the last update here at the end of February!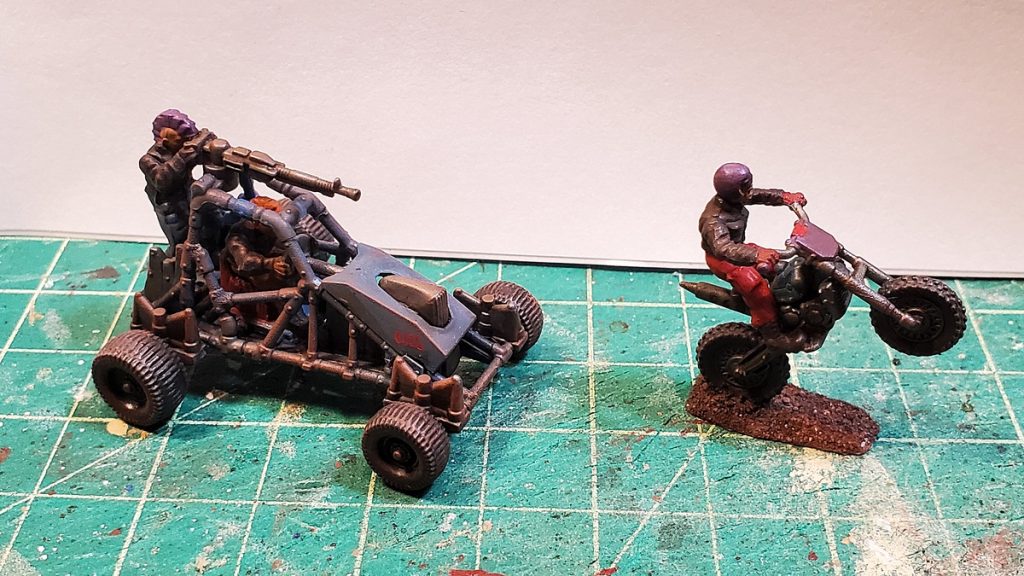 Sometime earlier this year I assembled and painted up this pair of little Gaslands vehicles, both from the North Star Implements of Carnage II plastic sprues. Both very cool Hot Wheels-scaled (20mm, nominally) little vehicles of a type that (unlike normal cars) you can't easily get commercially.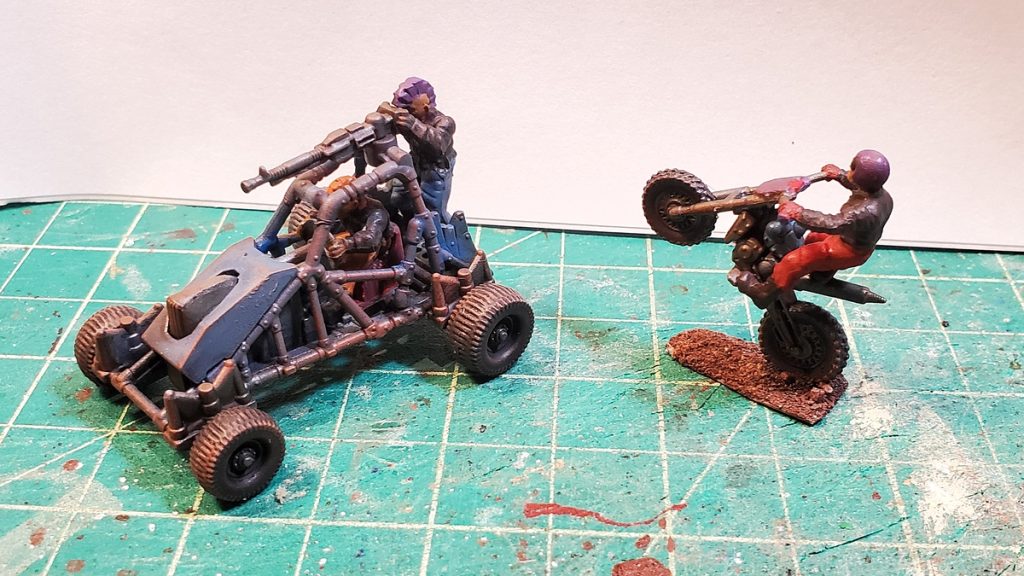 By way of a mini review, I'd say buy Implements of Carnage II if you've already gotten into Gaslands, want the specific two vehicles on it, and probably already have the Implements of Carnage I set, which has lots of regular weapons, armour plates, and other bits that are more useful for converting Hot Wheels/Matchbox cars than what comes on the 2nd set!
There's no instructions included with the sprues. The dirtbike is three pieces and goes together easily; the buggy is a bit more complicated but some test fitting should show you how it assembles. There's two pieces of armour plate designed to go on either side that I've left off mine – they cover the sides of the roll cage either side of the driver.
More soon as I sort photos and try to get back into the swing of active gaming and blog posting!