I've got the week between Christmas and New Years off entirely this year, so there's been a bit of painting going on. Mostly I've been working on the 3d printed WW2 ships from Antics, as well as a few fantasy bits just for fun.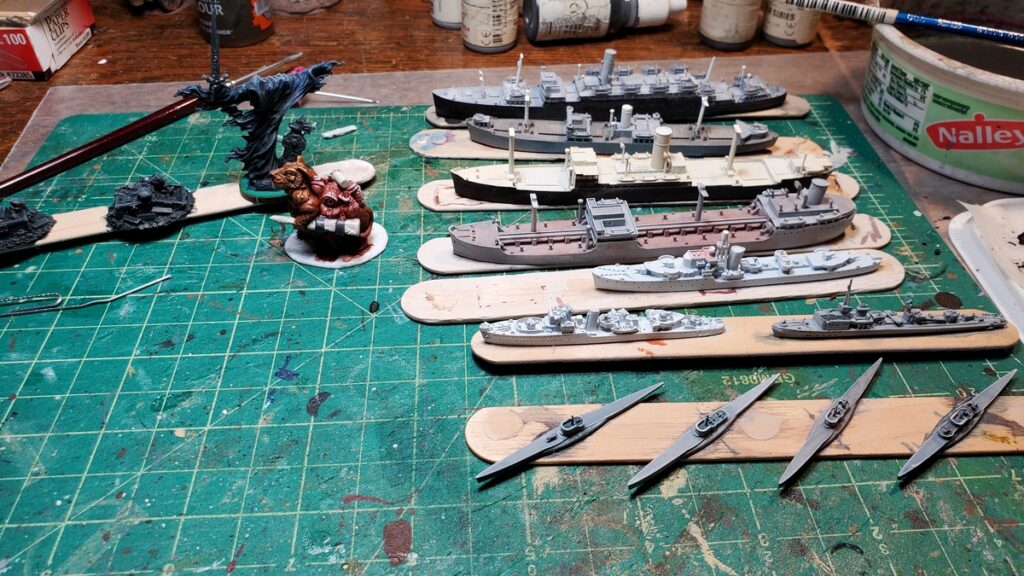 The ships are coming along nicely, although the larger ones are slow going – so many details to paint around! The four U-boats in the foreground are basically done, unless I decide to do a bit of pin washes to pop the few details a bit more.
The larger vessels are all at least basecoated, although several are going to need a second pass as I realize I missed bits on the first pass. The two Royal Naval vessels (a Hunt DE foreground and "O" Class Destroyer behind) will get some sort of camo paint and the German KM T13-class torpedoboat might also get some, although it's unclear to me if the Kreigsmarine ever actually did anything other than plain grey on most of their torpedoboats and destroyers.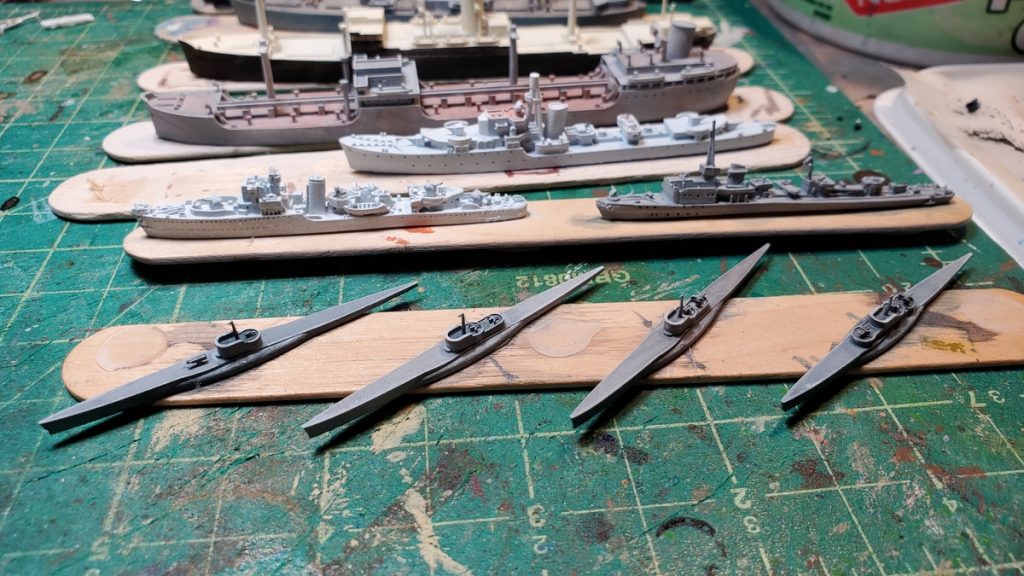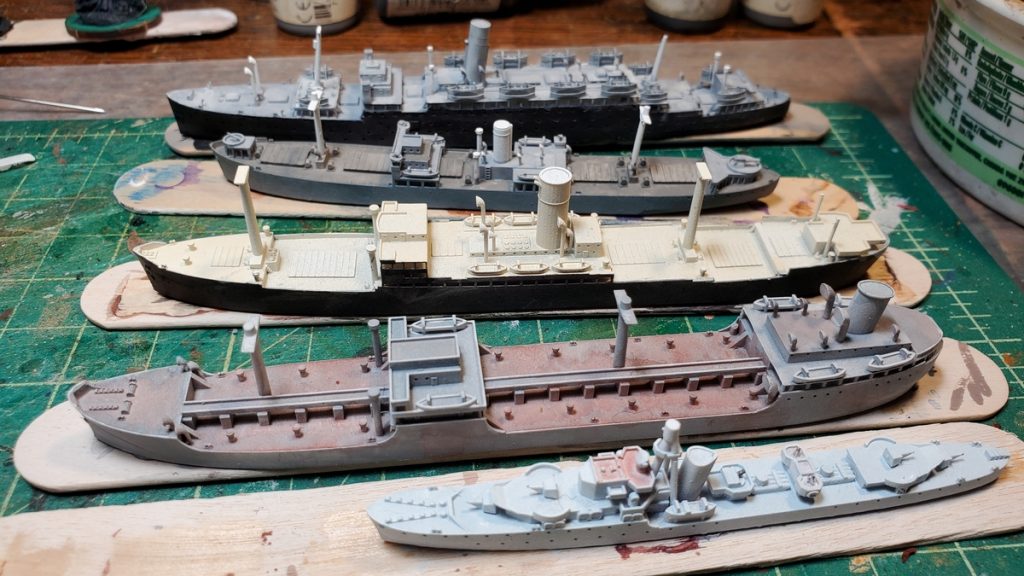 On the non-naval side, I've got little group of Reaper fantasy figures. An armed ghast/ghost/haunt, a pack rat, and a pair of treasure markers. Not much to see here yet, but for those of you not into ships, here you go!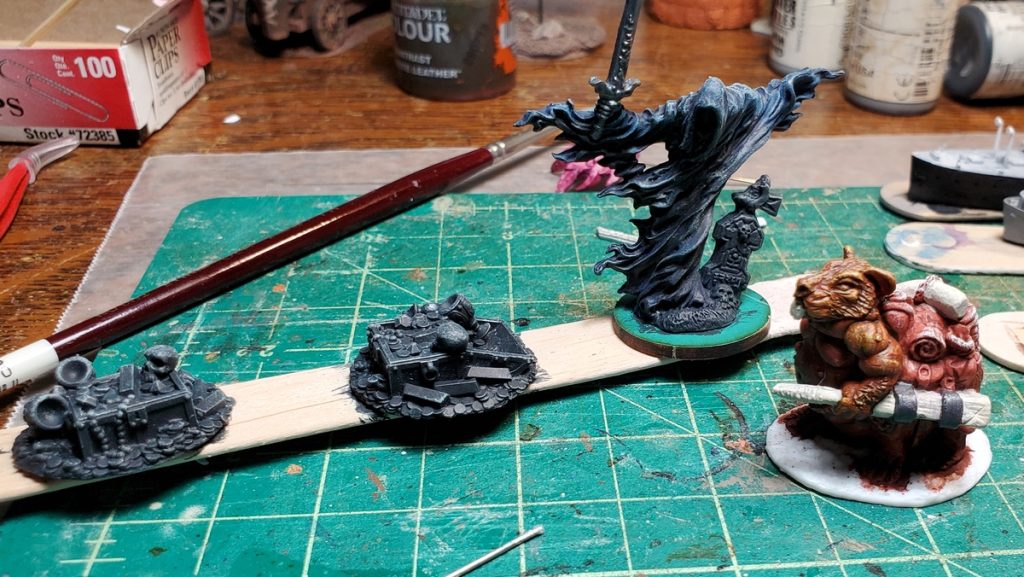 Happy Holidays, everyone, and hope the tail end of 2022 and the start of 2023 are good to you and yours.