Personally and hobbywise, it's not been a terrible year, although it's been a bit low on the number of blog posts, overall. But for the rest… yeesh. Good bye and good riddance, 2021!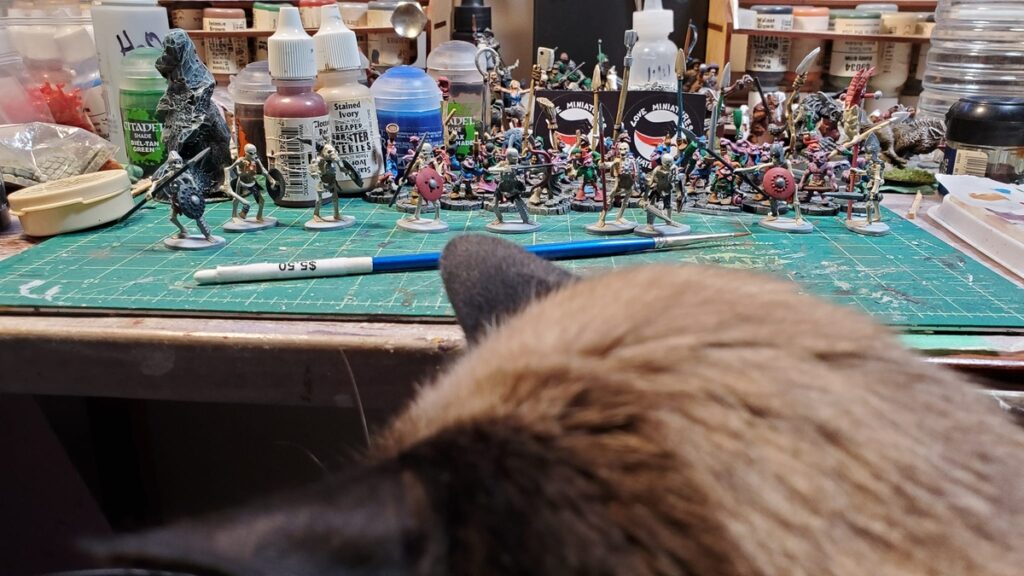 With the surge in Omicron cases locally we've stopped in-person gaming again, out of an abundance of caution. We will probably resume sometime in January, but it'll be back to webcam Gaslands for a bit in the first couple weeks of 2022.
A quick count shows 22 blog entries here in 2021, far more in the first half of the year than as the year wore on. Not bad, but I would like to get a bit more momentum going through 2022!
To that end, I've joined the PaintSlam community and their Discord channel; like a lot of wargaming social media it's heavily GW-focussed but by no means exclusive to GW in any way. I'm "Vemundr" on most Discord channels, due to having started on Discord for Society for Creative Anachronism reasons, so if you're on the PaintSlam Discord discussion group feel free to say hi!
Here's to an improved 2022 for everyone over 2021! Stay safe, get your booster when you can, and try to get some gaming in!