Enjoying the now-disappeared sunshine that we had here a week or so ago, I went for a bike ride and came across a fairly common sight in any city: boxes of stuff left on the curb. These boxes were of a slightly different breed. Rather than the usual pile of broken student stuff, these looked awfully like my grandfather's basement once did. My curiosity led to me root around a little, and lo did I find but this: A blank telegraph form from around 1931.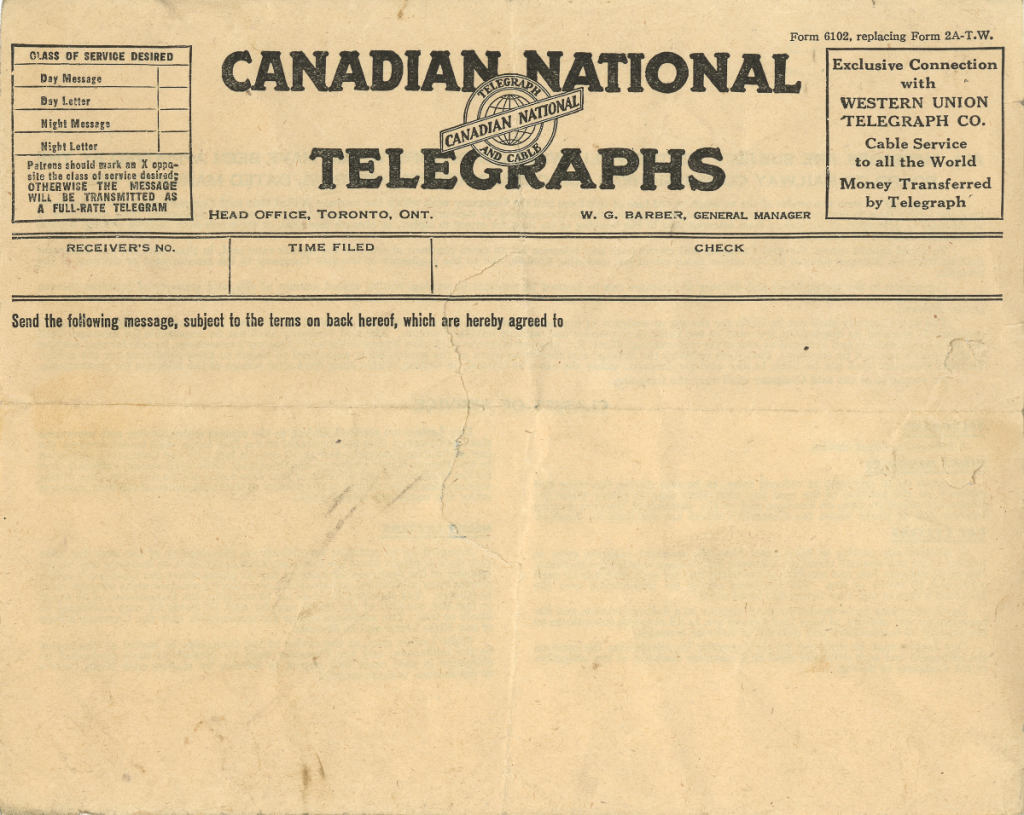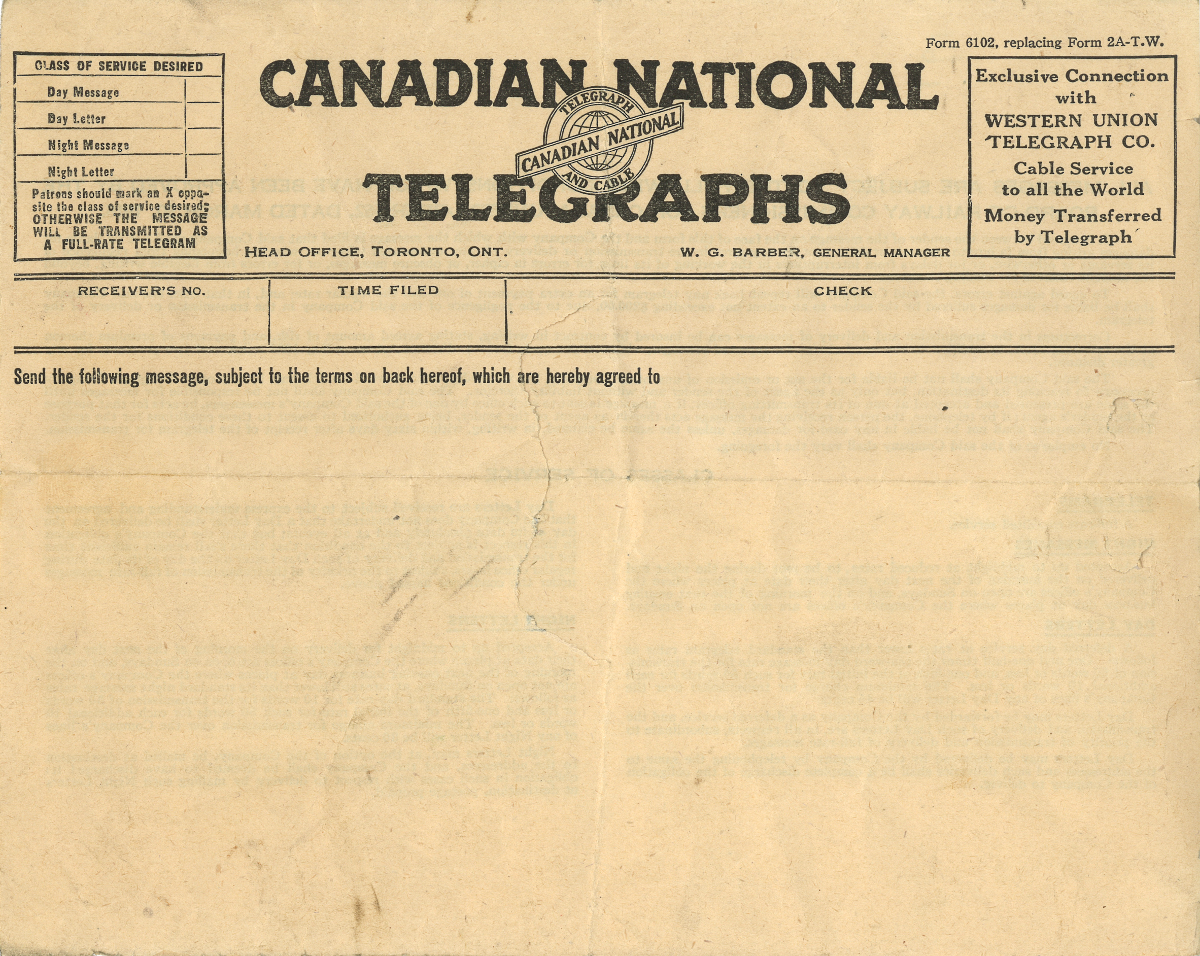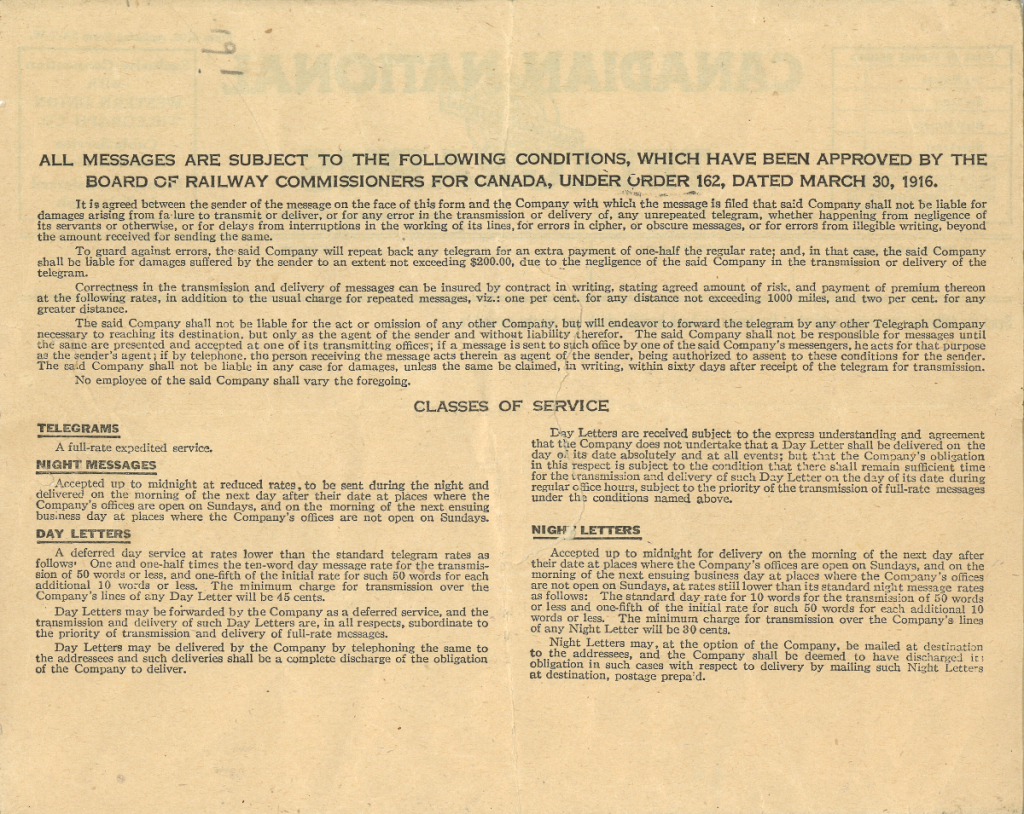 (I have the full form scanned at 300 DPI but it is more than 50mb large in that size. The above images are smaller but still at 300 DPI)
Dating is a little hazy, but I surveyed the few others I could find online. These facts quickly became clear:
1. Canadian National Railways (parent of Canadian National Telegraphs) came into existence in 1918 but didn't truly exist as a railway until when they took over Canadian Northern Railway in 1922, who had previously taken control of Great North Western Telegram. Notice the similar logo?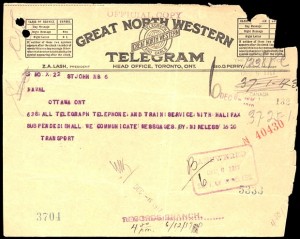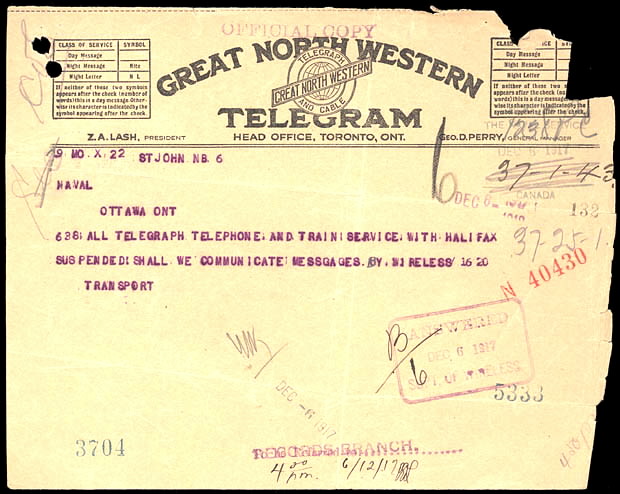 2. W. G. Barber was appointed General Manager at some point in 1923 or 1924. Canadian National Railways Systems 1923 Annual Report listed C. E. Davies as Acting General Manager, Telegraphs, and the 1924 report lists W. G. Barber. (All can be found on McGill University's excellent Canadian corporate annual reports)
3. The 1930 Report is the last to list Barber as General Manager, but the 1931 is missing the executive list and by 1932, D. E. Galloway is now listed as Vice-President in charge of Telegraphs
4. Also in 1924, CN acquired some telegraph lines here in British Columbia. This is likely what led to the advertisement on the bottom of this form
5. In 1926, the form looked almost the same (source):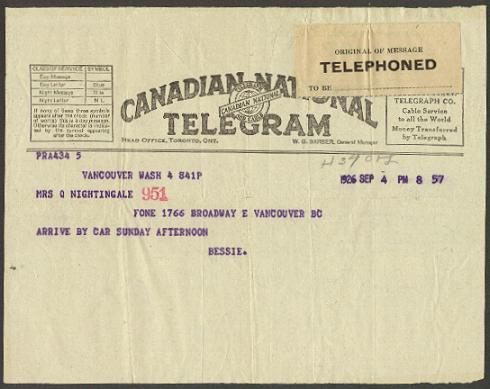 6. However, by the 1940's the form cited D. E Galloway rather than our now forgotten Barber (source):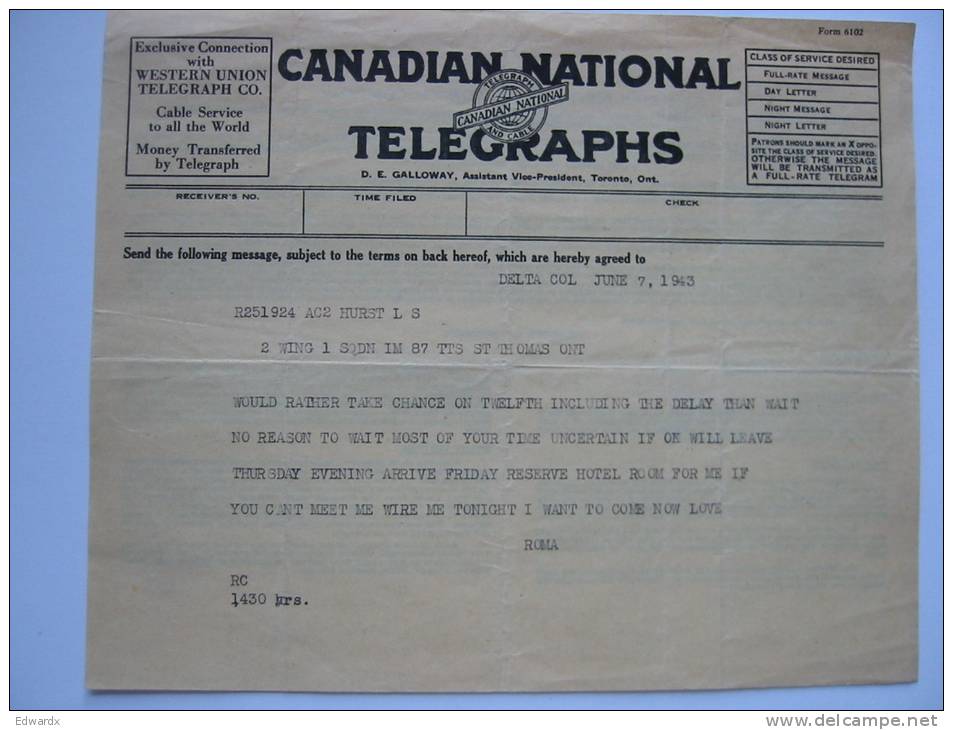 7. All of this lead me to the holy grail: an identical copy of the telegram form I have (source):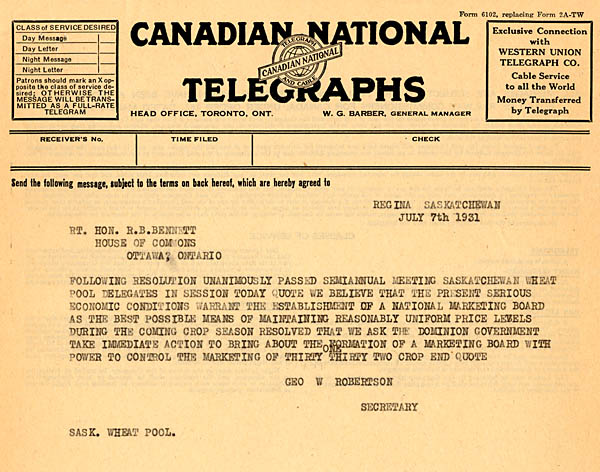 Enjoy. Hope you get some good use of this.