Doing a bit of cleaning up in my boxes of wargaming supplies I rediscovered a shuttle I built at least ten years ago. It was nominally for 15mm science fiction gaming, but was built without visible windows or any other really obvious scale indicators, and it's big enough to look like a small craft in 28/32mm SF scenery!
It's suffered some damage in storage; one of the stabilizer fins is missing and the landing gear was loose and damaged. Rather than fix it up I figured I'd run with it as a damaged crashlanded shuttle that's suffered a hard landing but is still basically intact. I added some more damage with a file, then chopped part of the underside away so it would sit slightly nose-down.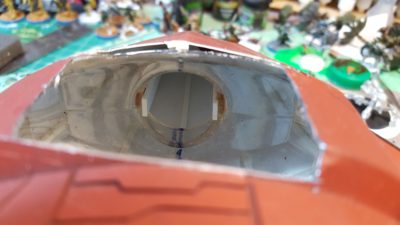 I used hot glue to stick the shuttle down to the base, then packed the gap between the ground and the shuttle with a few bits of scrap card, slices of foam from a miniatures blister, and a lot more hot glue.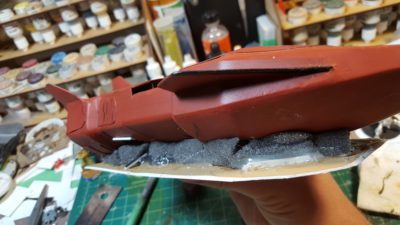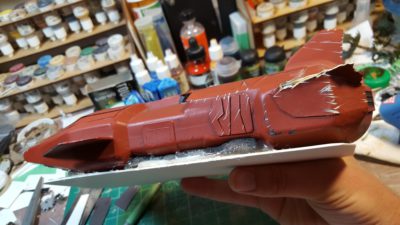 Finally I put a layer of white glue over the foam and base then dumped sand over it. It might need another layer of sand to touch everything up; we'll see in a day or two once everything dries!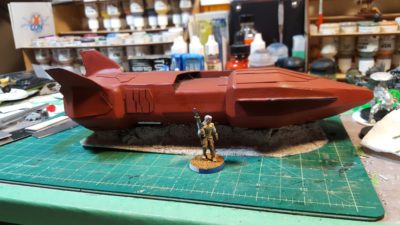 More soon once I get the base painted up and touch up the damaged parts of the shuttle!