Week 9? There was no Week 9. Well, OK, there was, but it involved me running my ECW Parliamentarian Horse again, and them getting beaten. Again.
However, I still like the models and the paintjob I managed on them, so here they are again for everyone to admire: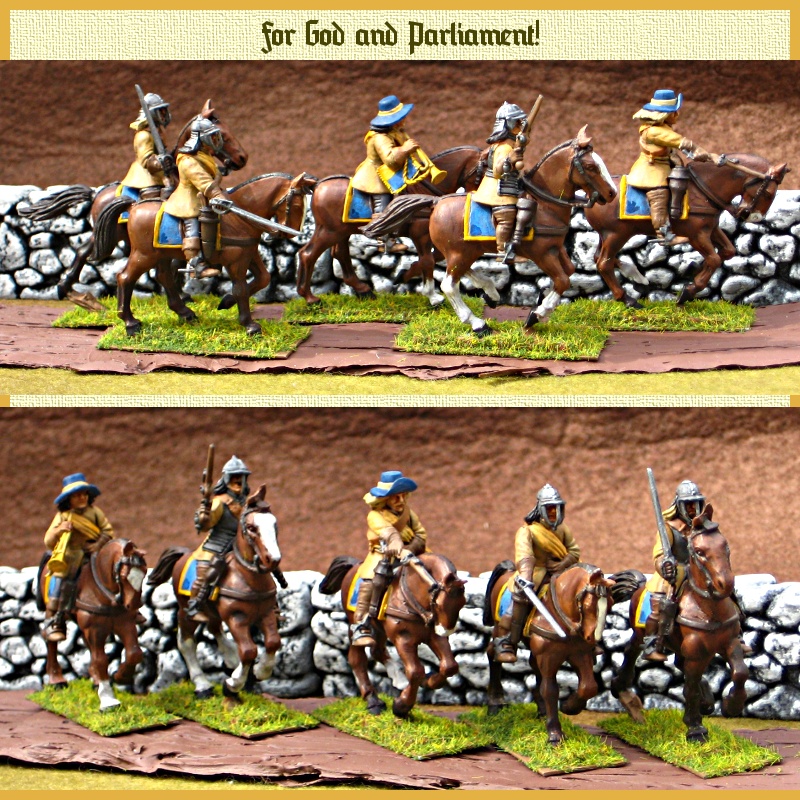 In better news, LPL5's final, ultimate round, Round 10, with the bonus theme of "A Scene from the Movies" is running right now. All sorts of great stuff, including a bonus-worthy set of miniatures from me that I really like, and that other people do too, judging by the voting!