Finally got around to printing and cutting out a full set of the Russian Civil War Mud & Blood cards I created a few weeks ago, as well as the earlier Blinds.
Here's the full set spread over my painting desk.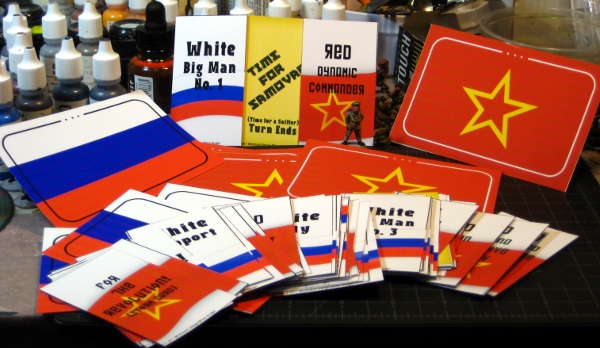 You can, of course, find the PDFs for the cards and the blinds in earlier posts here at The Warbard, so you can print your own.
Corey and I will be doing our second session of RCW M&B today (Sunday) at our regular games club meeting up at the local university. Game reports and possibly photos here, as usual.