In just under three weeks our local big convention kicks off – GottaCon 2013 is February 1st, 2nd & 3rd at the Pearkes Recreation Centre.
I'll be running a Russian Civil War scenario, possibly with a Back of Beyond flavour. It'll be a variant of my Even Whites Bleed Red scenario from last year's Trumpeter Salute convention, mostly because I haven't yet come up with a more entertaining title than that!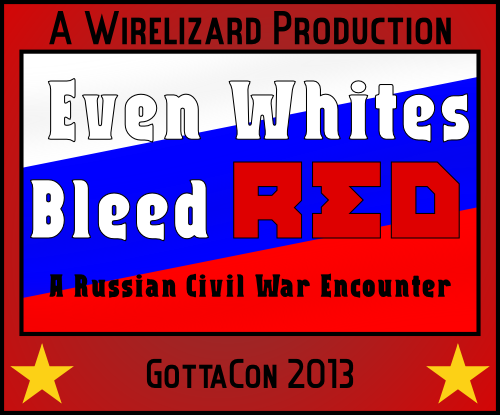 I've got Red sailors, cavalry and more Red regular troopers on the painting bench as we speak, and some nice scenery bits to add to my existing Russian scenery. Now, to get off the computer and back to that painting bench!