Round Seven of the LPL is up, and here's my entry. These guys are 28mm U.S. Navy gunboat sailors from Pulp Figures. I used the famous movie The Sand Pebbles as my source for the uniform colours, as I'm pretty sure Bob Murch did when he sculpted these figures.
The all-white uniform is striking, but hard to do and keep interesting. I used a couple of shades of Reaper Master Series paint – they have a very nice triad of off-whites – and these sailors have come up very nicely.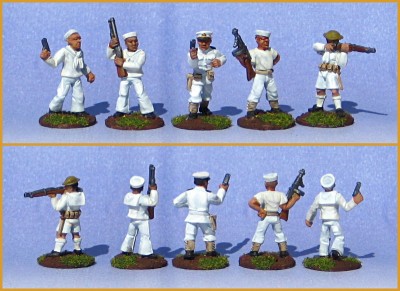 Over on LAF the LPL is continuing for another couple of weeks, go check out the current round!