The workbench this week… is up and running in our new condo! We had an offer accepted at the beginning of February, got the keys ten days ago in mid-March, and are largely settled, set up, and getting on with things.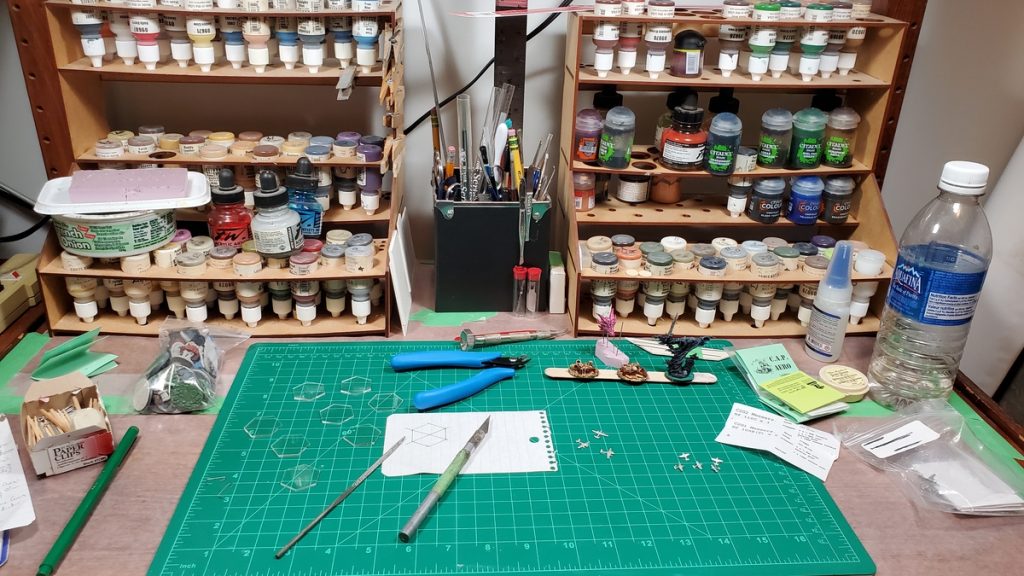 Gradually getting the painting and hobby stuff sorted and functional; the new room isn't as large as the one at our rented place but forcing me to organize and stay de-cluttered is not actually a bad thing…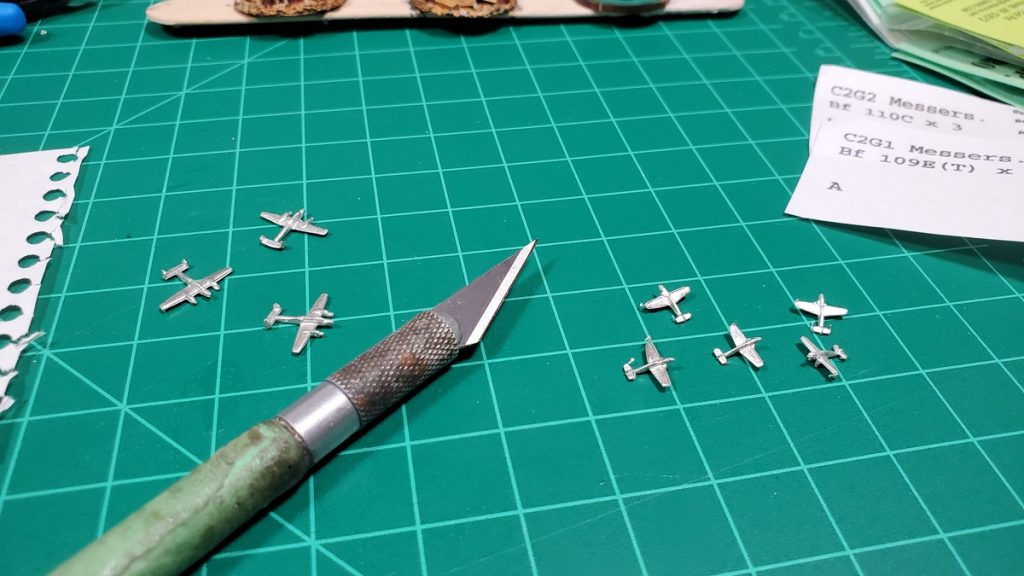 Decided to work through the stash of 1/1200 WW2 aircraft I got from Last Square a few months ago, starting with a trio of Bf110s and five Bf109s for the Luftwaffe to cause trouble in.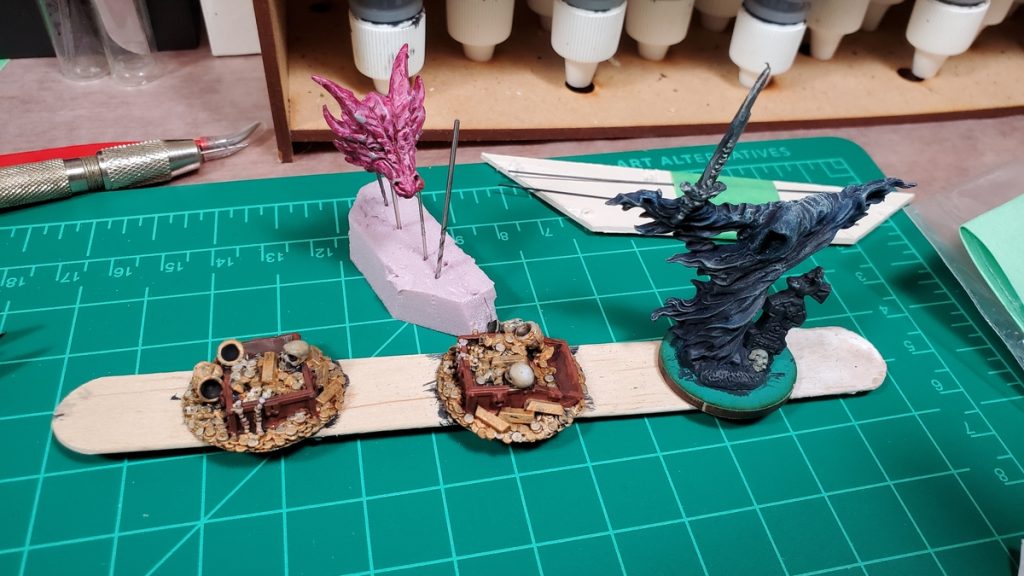 I'll be at Trumpeter Salute 2023 in Vancouver in about three weeks running a 1/1200 naval game of some sort, probably KM Schnellboote attacking an RN-defended British coastal convoy this time. This'll be the first Trumpeter Salute since 2019 (a smaller event happened in 2022 but I didn't get to it) so it'll be fantastic to be back!