If you're going to do fantasy battles, why restrict yourself to normal-looking trees and such? If you want to fight a battle in a pine forest, go do Romans vs Germanics or WW2 Ardennes or something. For fantasy, we should have properly fantastical terrain!

To that end I recommend Dark Fantastic Mills terrain (but more of them in a longer future post!) and the Fantastic Rocks & Plants STL Kickstarter which concluded back in September and which now appears to be available for purchase (or late pledges? I can't tell) over on MyMiniFactory.
I don't have a 3d printer but Corey does, so I pay him in beer and snark and (when his tempermental 3d printer cooperates) get 3d printed nifty things back from him.
Using a couple of junk CDs (best scenery bases ever!) I put together this trio of fungal thickets to add proper fantastical flavour to our fantasty skirmish games.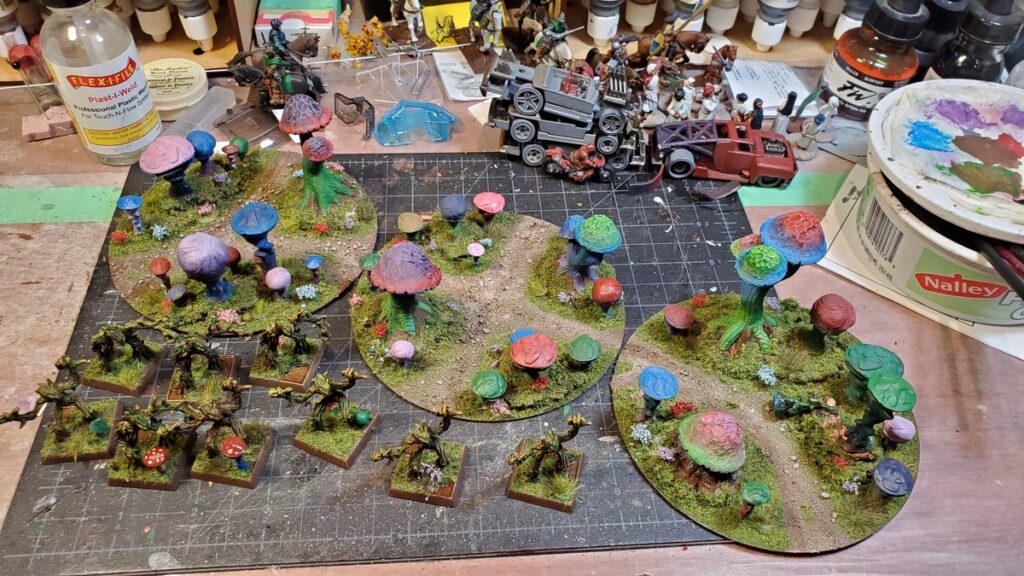 These thickets use half a dozen big 3d printed mushrooms from the FR&P KS and a bunch of resin and 3d printed smaller mushrooms from Dark Fantastic. Scraps of cork board about 1/4″ thick add some height here and there, and sand, flock, and lots and lots of flower tufts finish them off.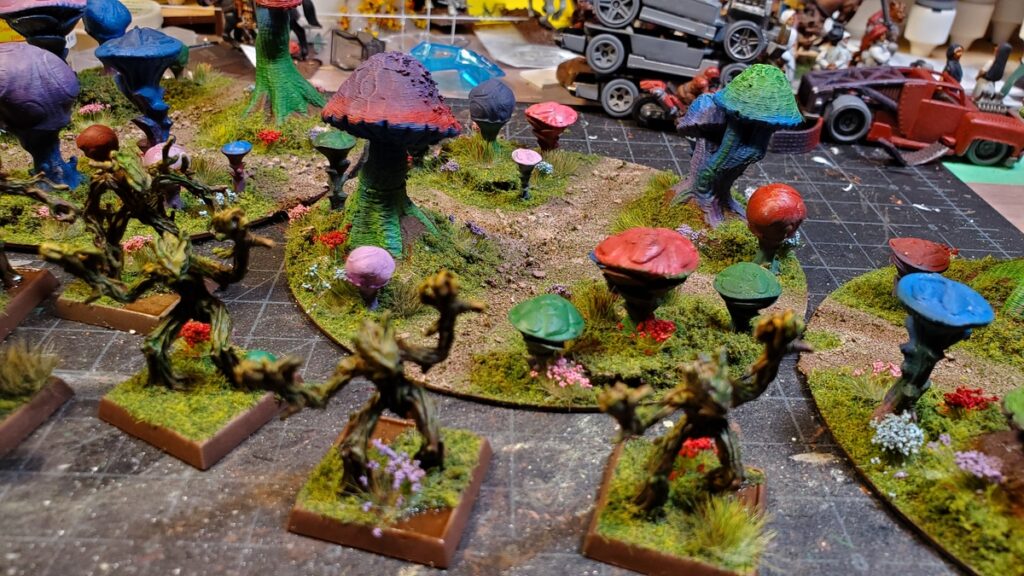 The tree-dudes are Reaper Saporlings, available in a batch of nine, as a single, or in Bones plastic. They're about human sized and great figures. They're going to star as zombie stand-ins in a fantasy pulp game sometime soon, and will no doubt find other roles to play in future games.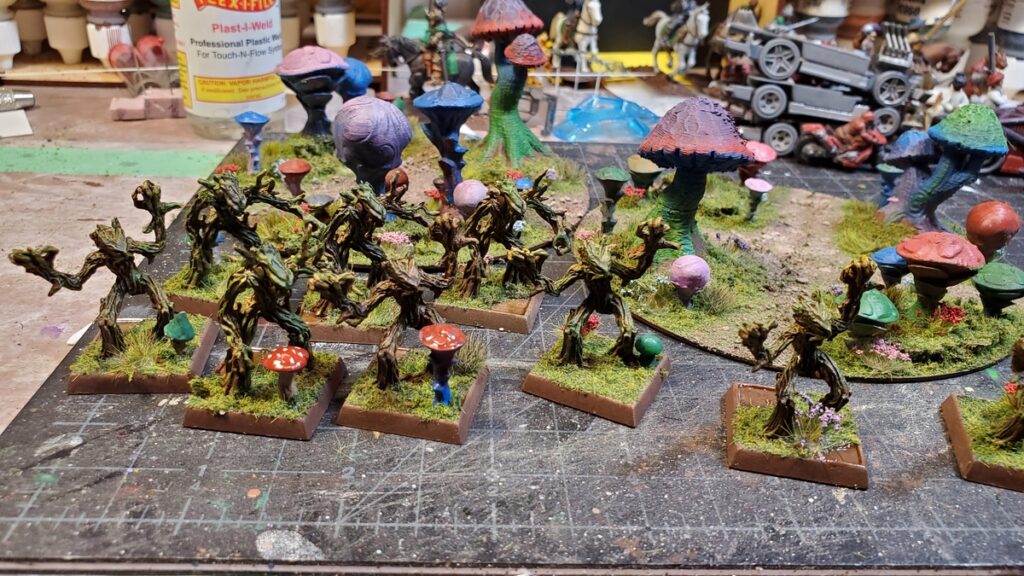 I have the Doomcap Deeps bundle from Dark Fantastic all painted up in the same bright colour blending scheme as these mushrooms, and I'll get some decent photos of them soon for that longer review post I hinted at at the start of this post.
Stay well in our second wave of COVID world, stay safe, and try to get some gaming in if you are able. If we isolate now, it is so that there isn't a gap on the other side of the gaming table when we do gather again in safety.