Next Friday GottaCon 2011 opens here in Victoria, and a week today, Saturday the 5th, is my pulp adventure game, "The Amulet of Fire".
I've just finished the Encounter Cards for both Acts of Amulet. Here's a few of the possible Encounters for Act One, "The Missionary Position":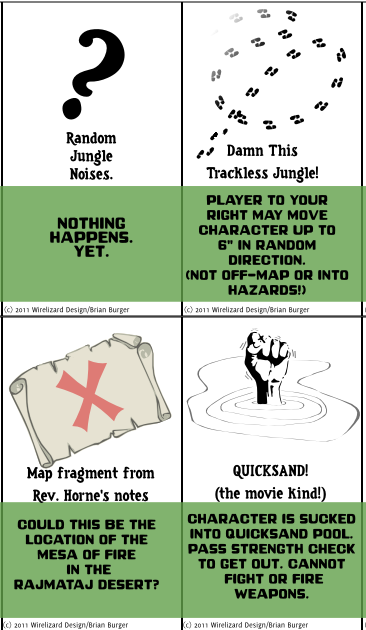 And here's a few of the Encounters for Act Two, "The Mesa of Fire":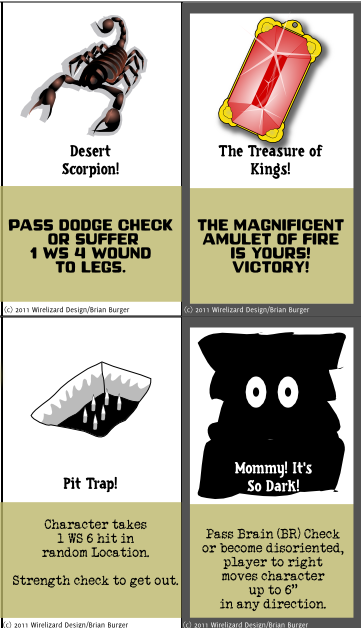 If you're in the Victoria area, or can make it next weekend, there's still tickets for GottaCon available, and Saturday the 5th at 2PM, there's still space in my game.