A while back, I made up a set of eight vehicle outlines, designed to be printed on Letter-sized business card blanks or regular cardstock and used alongside (or instead of) 28mm vehicles on the tabletop. That first set had small cars, light & heavy trucks, and a closed limousine.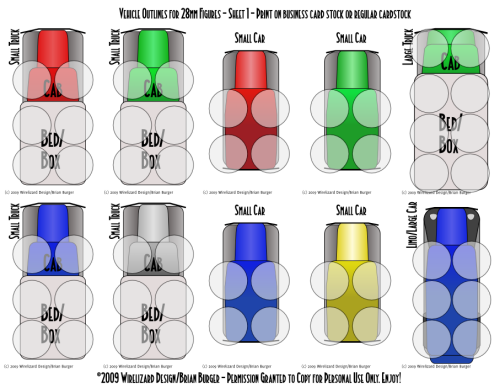 Pulp Vehicle Cards Sheet One, PDF
I've finally gotten off my duff and made up a second set of cards; this one has sporty roadsters (with and without rumble seats), larger sportscars, an open limousine, and motorcycles with and without sidecars.


Pulp Vehicle Cards Sheet Two, PDF