So, you're writing a classic interwar pulp scenario to play with your favourite rules. Or you're just reading one of the great pulp stories for inspiration… what about a soundtrack to listen to at the same time?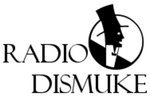 For the best of 20's and 30's popular music and jazz, Radio Dismuke is great. Best of all, it is commercial free (at least of modern ads — period commercials from Ford and others are just awesome flavour.).
The Internet Archive's Audio Archive is also a great source, as copyright has expired on a lot of this old music. There's a large Big Band section; you can also search for individual artists — Abe Lyman is a particular favourite I discovered through the Archive. The Internet Archive allows you to stream or download music, in a couple of formats. There's also a lot of podcasts uploaded to the IA, some of which have era-appropriate music.
If you're in a country with sane copyright laws that allow you to rip CDs without the cops smashing your door down, the first three Indiana Jones movie soundtracks have some good stuff; The Mummy (and sequels) and gangster movies like the recent Public Enemies are also worth looking for on CD or your favourite online music source, whether that be pirates in a sunny bay or the apple orchard.
Anyone got other sources we've missed? Leave a comment, I'll add it to the post!