These are my unofficial draft versions of character sheets for Rattrap's .45 Adventure 2nd Edition; they use a vaguely period typewriter font for a somewhat pulpish look, and while the layout is still a work in progress they take up less space than the 1st Edition sheets.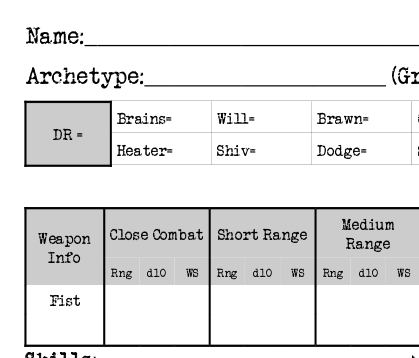 The PDF is 3 pages; there's two Grade 3 & 2 characters per page and six Grade 1 spots.
Download the PDF right here (73Kb).
Feedback, suggestions or comments below in the comments area, as always!
(Legal Garble: .45 Adventures is copyright Rattrap Productions. These sheets are copyright Brian Burger/Wirelizard Design, permission granted to copy for personal use only.)