Latest batch of World War Two coastal naval vessels in 1/1200 scale is done and based. As with the previous vessels, these are all Figurehead from Last Square in the States. I'm especially pleased with the two German patrol trawlers (Vorpostenboote) with their dazzle/disruption camo scheme.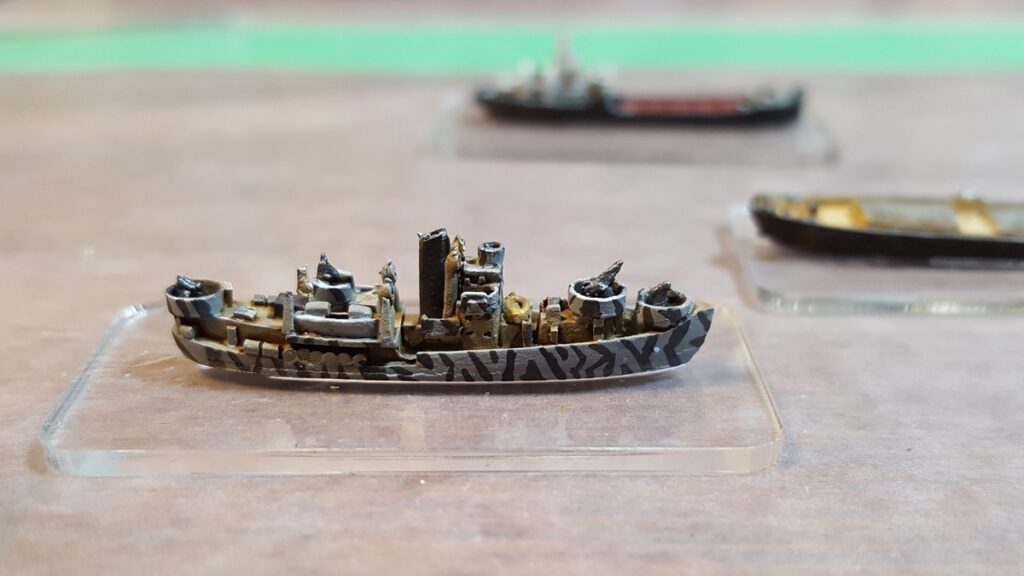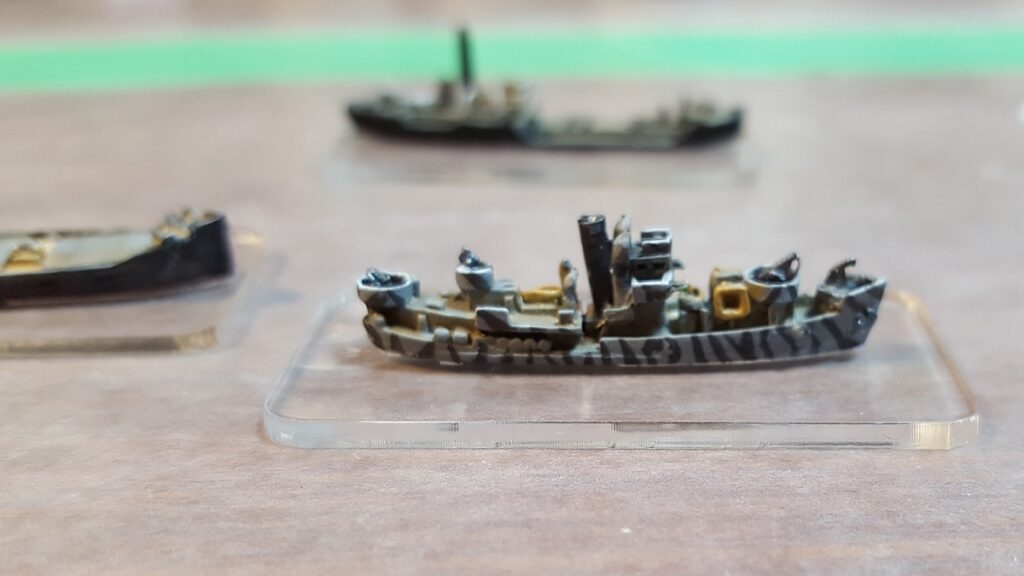 I also did up a few more Royal Navy Coastal Command craft, four Fairmile B Motor Launches and four 70′ British Power Boat (BPB) Motor Gun Boats. The BPBs are really tiny at 1/1200 scale, under 20mm long!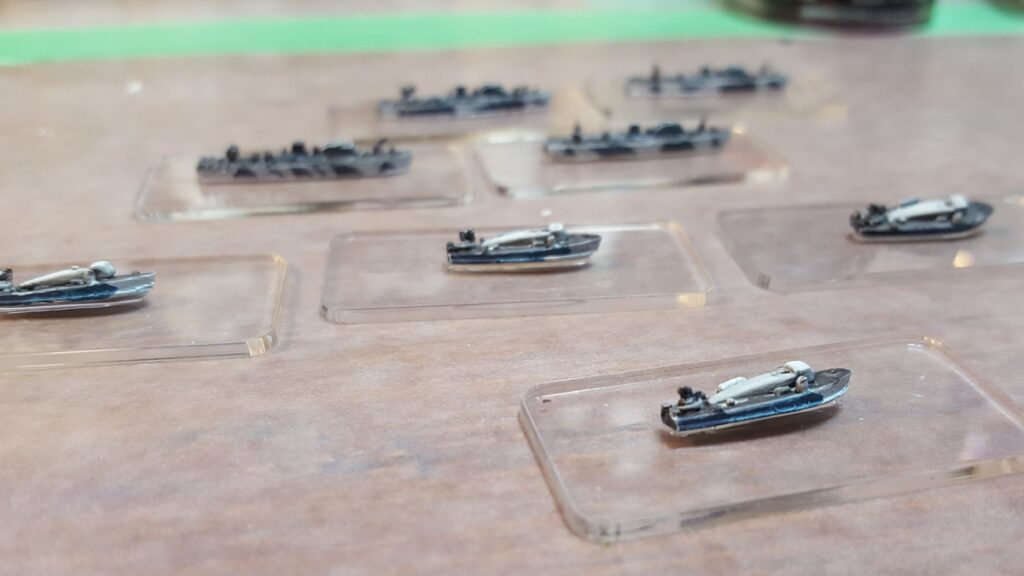 And the reason it's been quiet here on the blog for the last couple of weeks is that I've been completely pulling my hobby/painting area apart and have finally mostly put it together again, all with the aim of installing a big Ikea shelving unit in one corner, a Kallax 57′ x 57′ monster.
The cubicles of the Kallax will fit a banker's box (there's a couple in there already) which is already my standard method of storing and transporting scenery. I'm still planning a massive sort of my scenery stockpile, which will (to be honest) probably take another couple of months in bits and pieces. There's stuff in the stash that hasn't hit the table in years and year because it's buried under other things or just straight up been misplaced and I don't actually know where it is!