It's the pandemic. We can't meet in person, we can't meet in each other's houses, the university and board game cafe we sometimes use locally to host games are all closed for that sort of thing. What's a gamer to do to get their fix?

Zoom, zoom zoom… and I'm not talking the Gaslands cars, but of course webcams. Gaslands is especially good for webcam gaming, it turns out, as all movement is template based and there's relatively few stats per car to track.
Corey has promised to write a more technical post here in the next while on the setup at his end as he hosts and runs these games, but the most recent game used Discord for the video feed and voice chat with some OBS voodoo at his end for the game table feed and Gaslands stats tucked into a Google Docs spreadsheet.
From my end, it looked something like this. Well, from the cat's perspective, that is. (If Cat is your copilot, you shall fear no hairball!)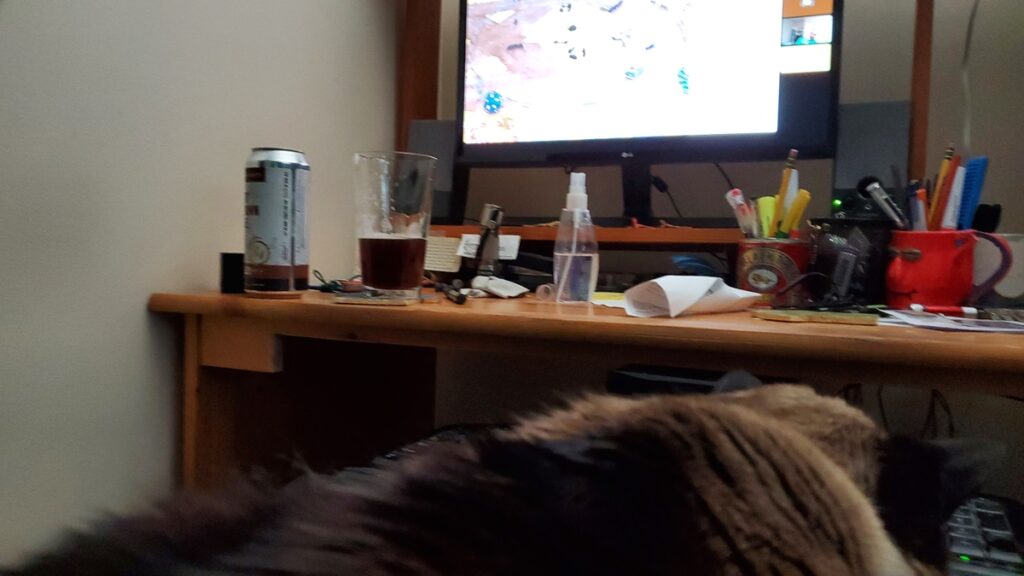 We actually got three games done in about two hours in as we were only running one car each and the Death Match arena setup (last person standing) is pretty straightforward.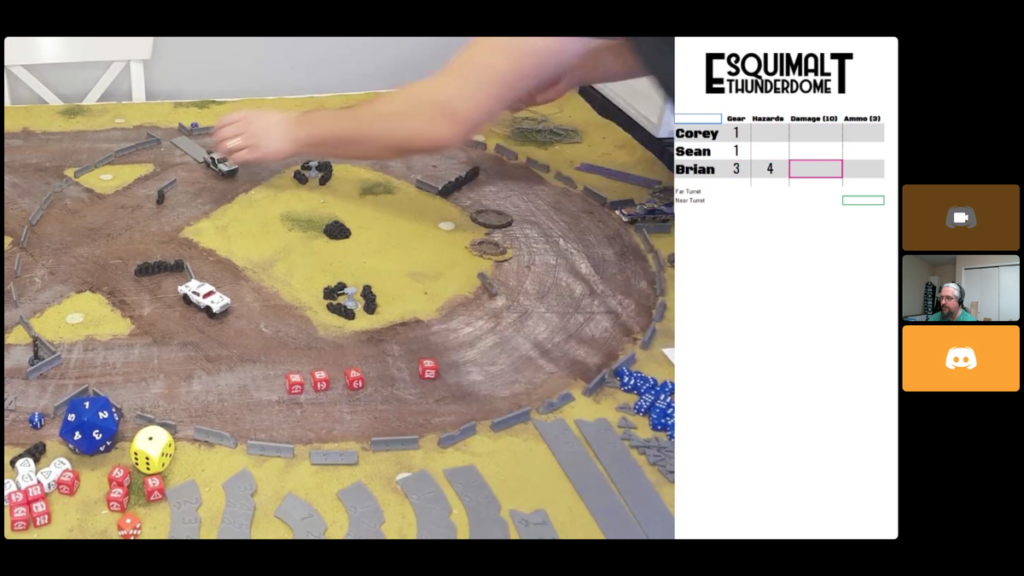 With Discord for voice chat and the OBS integrated video feed it worked out really well for Gaslands.
The ending of our third game featured the most spectacularly destructive head on collision we've seen yet. The screenshot below captures the dice rolls; the left hand pile of ten (!) damage was what I did to Sean, and he in turn did seven points to me, destroying both of us and leaving Corey the overall winner, best of three games!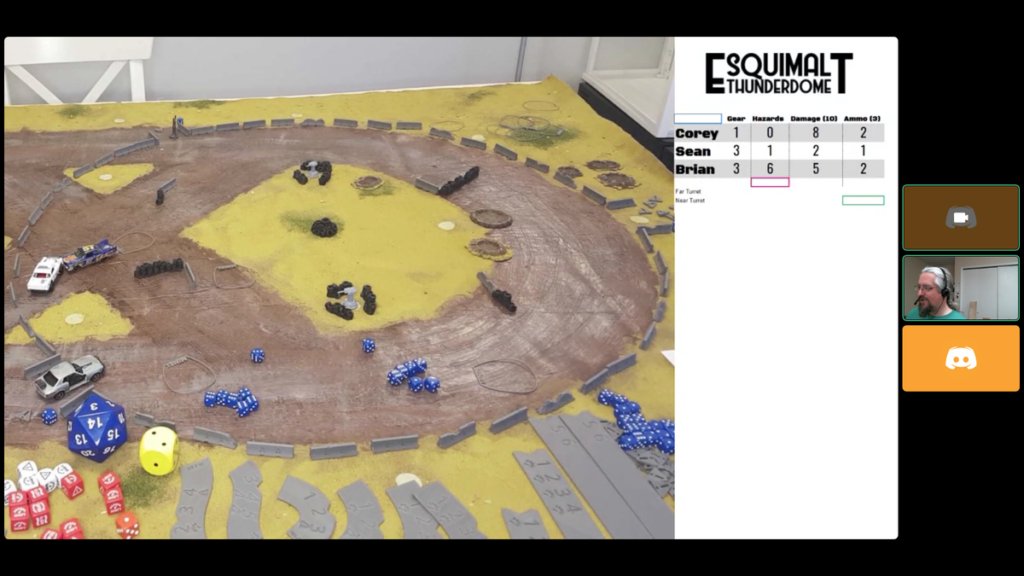 There's a few other games we think would work well with this basic setup; the current GW airplane game being hex based and having simple maneuvers would be one, as would some of the naval games that have written orders with templates, although there's more recordkeeping for that sort of game.
Hope everyone has been having a good, safe holiday season, however you celebrate, and that you're able to get some sort of gaming fix in somehow!