Got the base gate towers primed, and cut out the huge numbers that will go on each gate.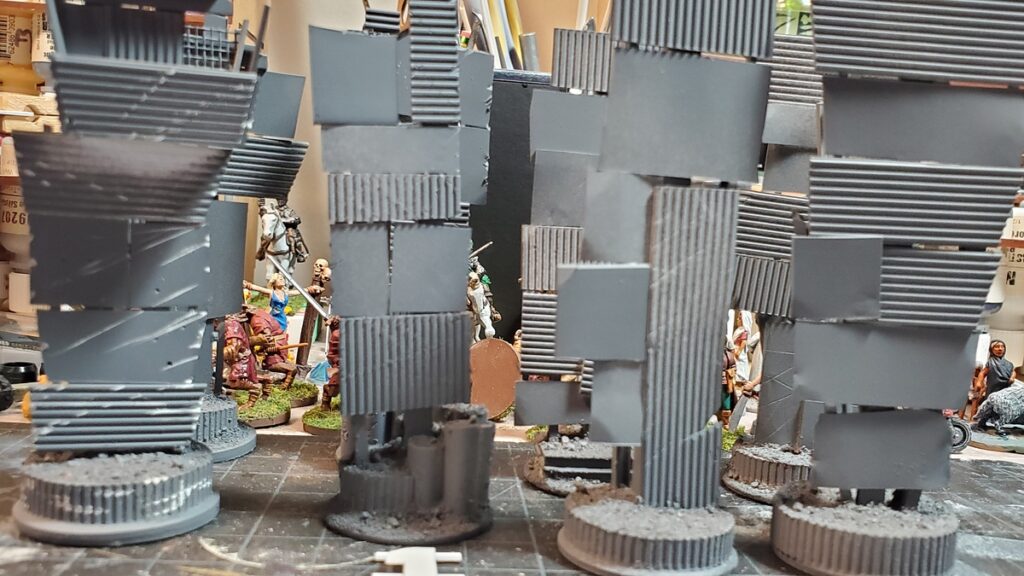 The plan is to label each pair of gates with large numbers cut from scrap styrene sheet, and to have 3d printed lettering for "GATE" above that, because I do not want to create styrene sheet lettering six or eight times if an alternative creation method can be found!
I'm going to scar up and then do the base colours on all the towers before the lettering goes on, so that I don't have to try to paint under the lettering. But I cut the huge numbers last night and added the scrap bars that lift them off the surface of each tower.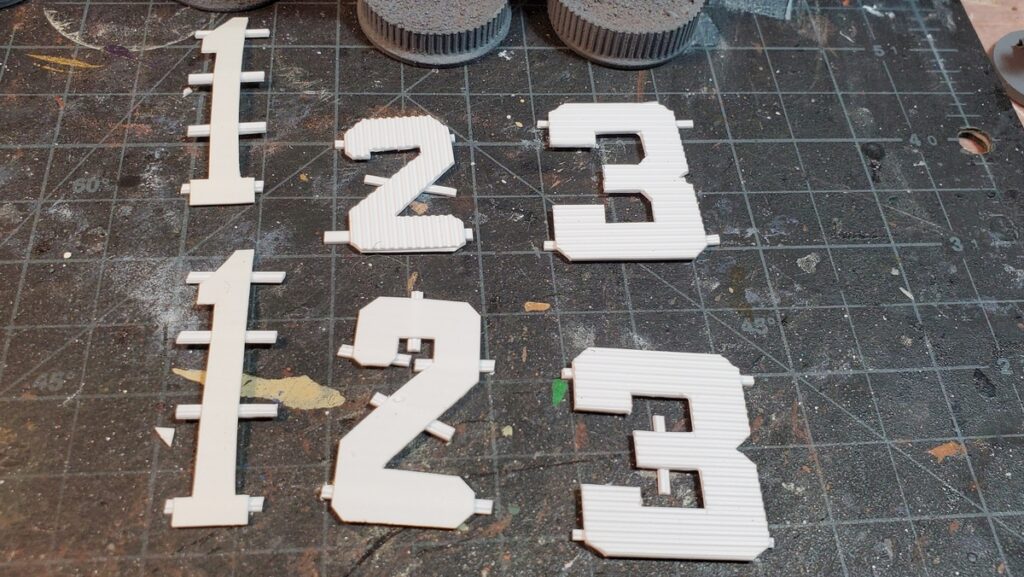 Base colours tonight and priming the lettering, then I kind of have to pause until Corey gets his 3d printer fully functional again before I can add the GATE signs and start work on the overhead gantry for the Start/Finish line.