Finished up my first three cars for Gaslands over the weekend, the two Barracudas and an Impala last seen in grey primer a little while ago.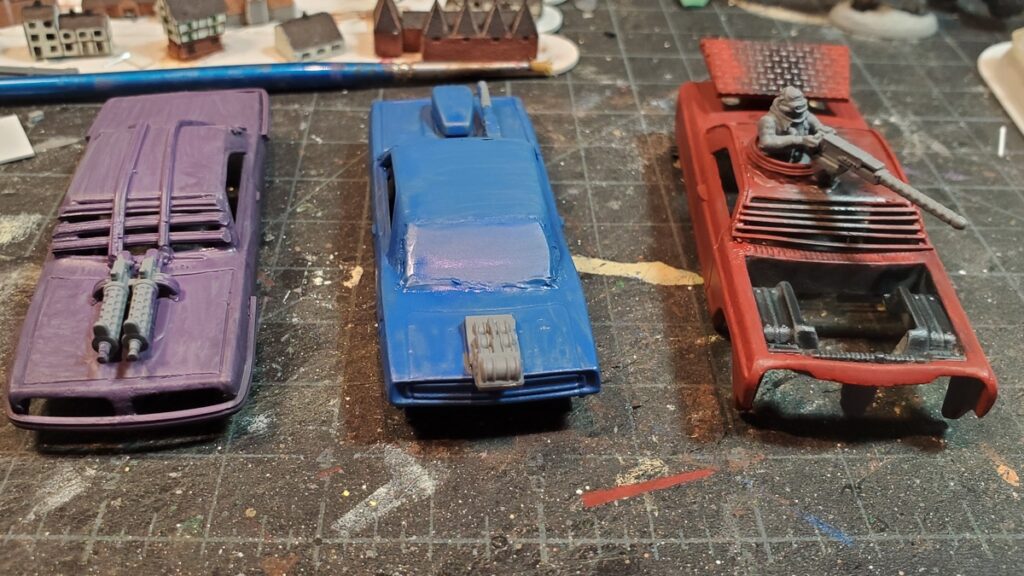 Car One: Vlad the Impala
The big red and black car is an Impala, so naturally it has to be called Vlad in the long tradition of ancient dumb car jokes. The bulldozer blade ram plate, exhaust pipes, ring mount gunner, and rear slab spoiler are all off the North Star accessories sprue; the bar armour on the windows is thin styrene plastic strip. I might yet freehand the car's name on the top of the spoiler, but it'll thunder around the track quite handsomely without it for now.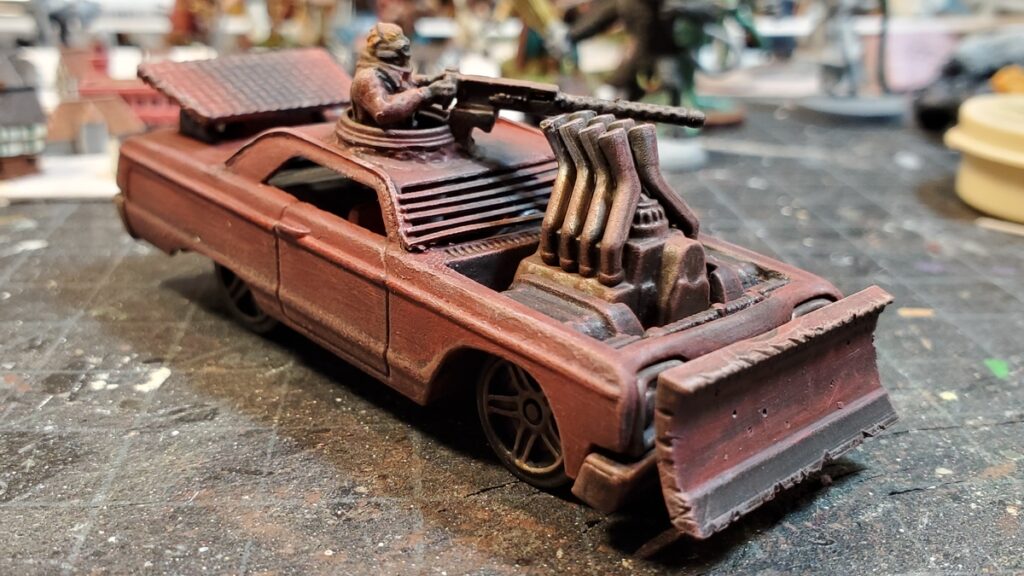 Car Two: the blue Barracuda
This one seems to have accidentally turned into a Spaff Maureen landsplatter or whatever they're called, never having played any 40K myself. It'll be nice and clear which direction to point toward the finish line, anyway! Sheet armour over the windows is sheet styrene scrap; the air scoop, gun, and minedropper are North Star accessories.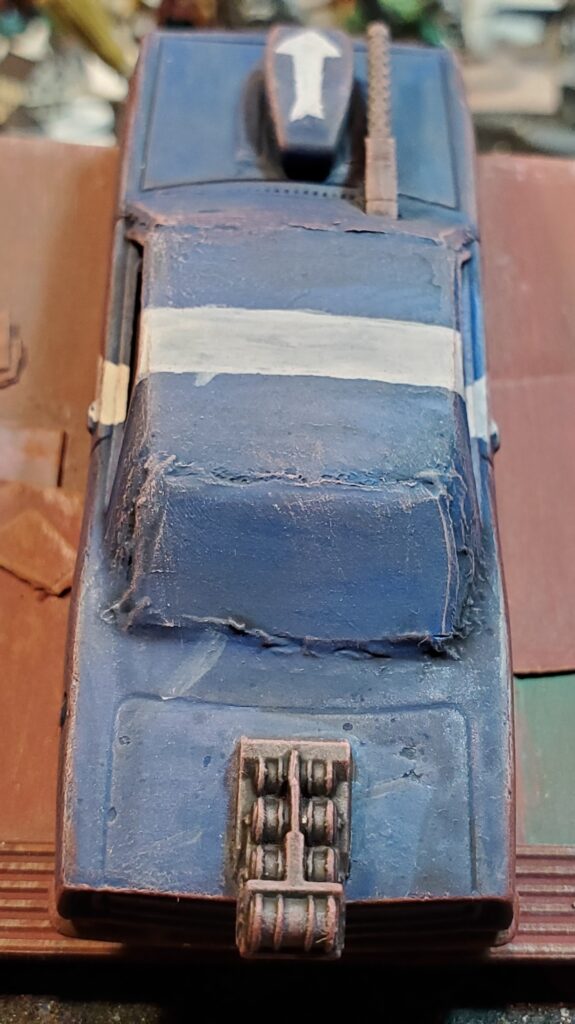 Car Three: The Purple People Eater (Barracuda)
The second Barracuda is wrapped up in some extra bar armour with a pair of machine guns bolted to the hood. Guns again from North Star, bar armour bits from scrap styrene. Over the purple paint it has neon green skulls on the trunk and both doors, with some flames alongside the gun on the hood.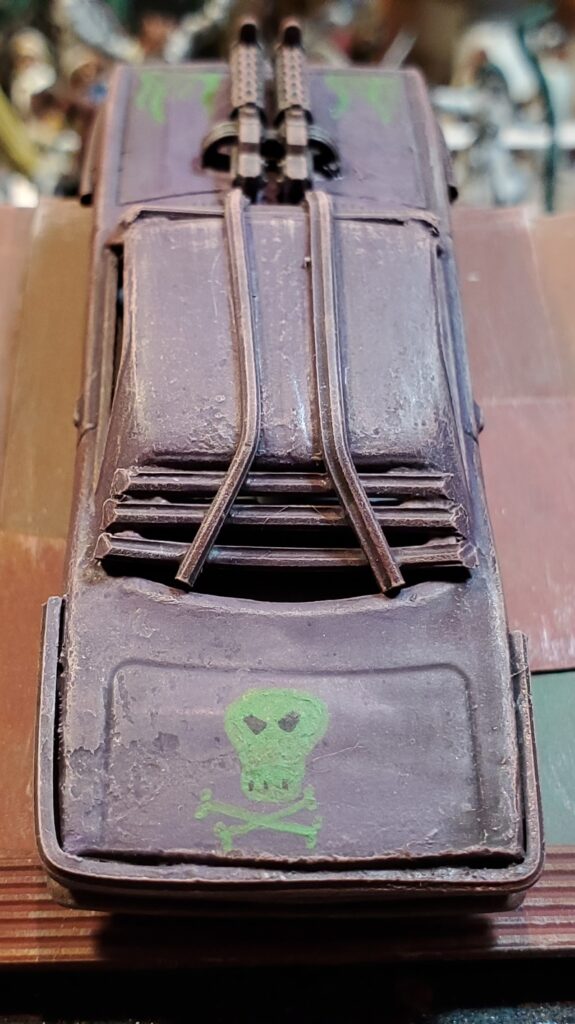 A Few Extra Shots
Just a few extra beauty shots for fun!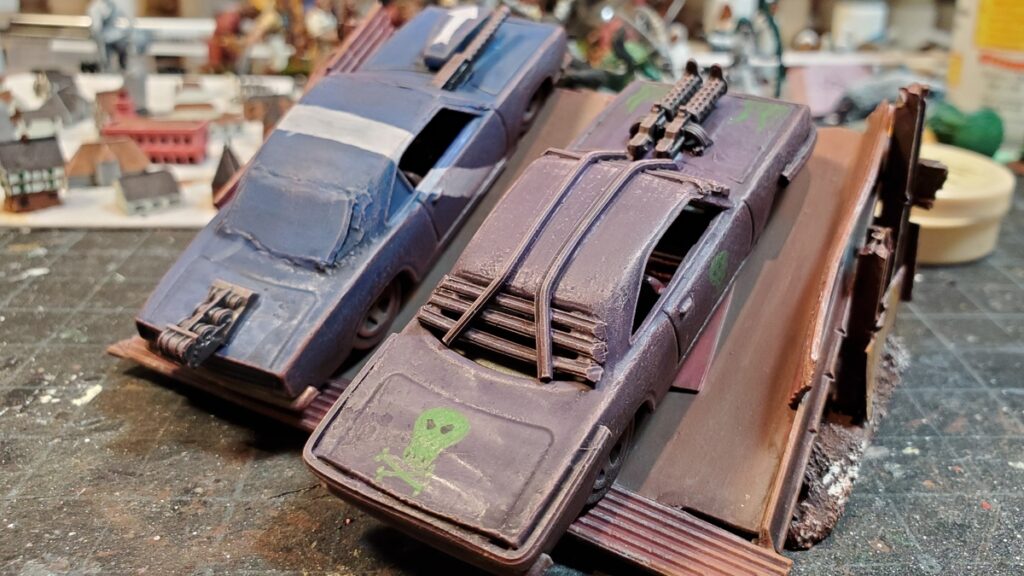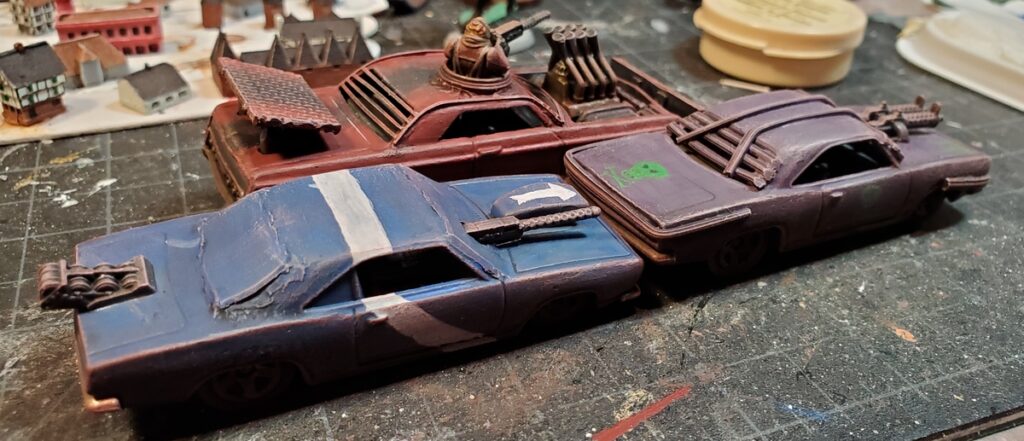 My next project is going to be a set of gates for Gaslands race events; I've got a big stash of random plastic tubing, girders, and such that'll make three or four gates to lay out race courses.