Went on a bit of a book buying spree recently in aid of getting more background material for my WW2 coastal naval gaming; among the classic references in the field are the trilogy of books published in the 1990s by Leonard C. Reynolds, Dog Boats at War, Mediterranean MTBs At War, and Home Waters MTBs & MGBs at War. Except for Dog Boats, they've been out of print ever since.
I looked through a few different used book websites and eventually wound up getting all three through different ABE Books sellers, despite my standing desire not to funnel money toward noted sociopath Jeff fuckin' Bezos.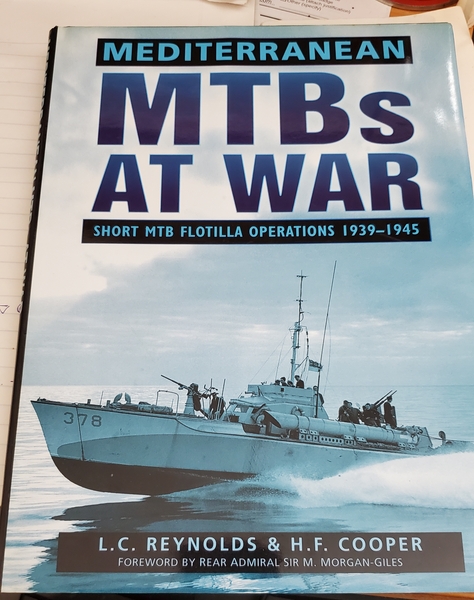 I also picked up three Osprey books on the same subject, because one of the ABE resellers is also a full-service new book store as well and Ospreys are usually worth it. Those were E-Boat VS MTB, German E-boats 1939-45, and British Motor Torpedo Boat 1939-45.
If you're looking for reading material on the coastal forces of WW2, I highly recommend the Publications page of Spitfires of the Sea, and the rest of that website while you're at it. It's written by Stephen Fisher, an archeologist/historian specializing in 20th C naval matters. He also tweets as @SeaSpitfires and is well worth following there.