Corey has a 3d printer, as has featured here many times, and a little while ago he cranked out half a dozen barrels in Gaslands-ish scale. His printer was being temperamental, however, and they wound up a bit lumpy and mis-printed. The care and feeding of 3d printers appears to be an entire hobby unto itself, one I'm happy to leave to him…

Waste not, want not, though and on a post-apoc deathtrack battered misshapen barrels seem more likely than pristine clean ones anyway, so I took them, stuck them in a rough line on a base made of a lump of Milliput, and chucked some paint on 'em.
After my usual grey spray primer the barrels got a reddish-orange rust basecoat, then I painted them alternating white and red, to fit with the general colour scheme on our Gaslands arenas.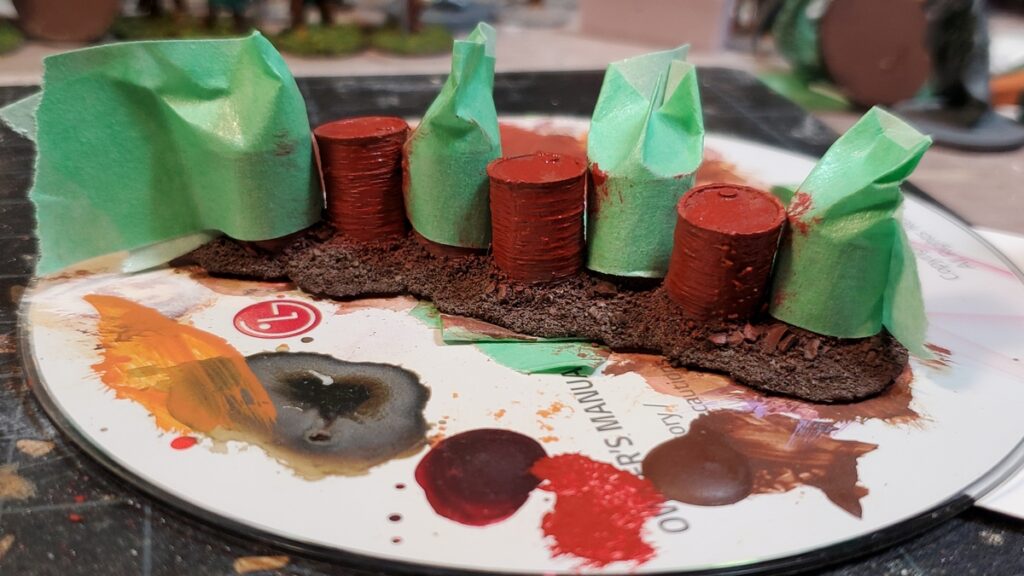 All the paint was stippled on to be deliberately scruffy and let the rust basecoat show through, and then I drybrushed various shades of rust, dust, and grime back over everything. I think there was a dark brown wash in there too, but can't actually recall.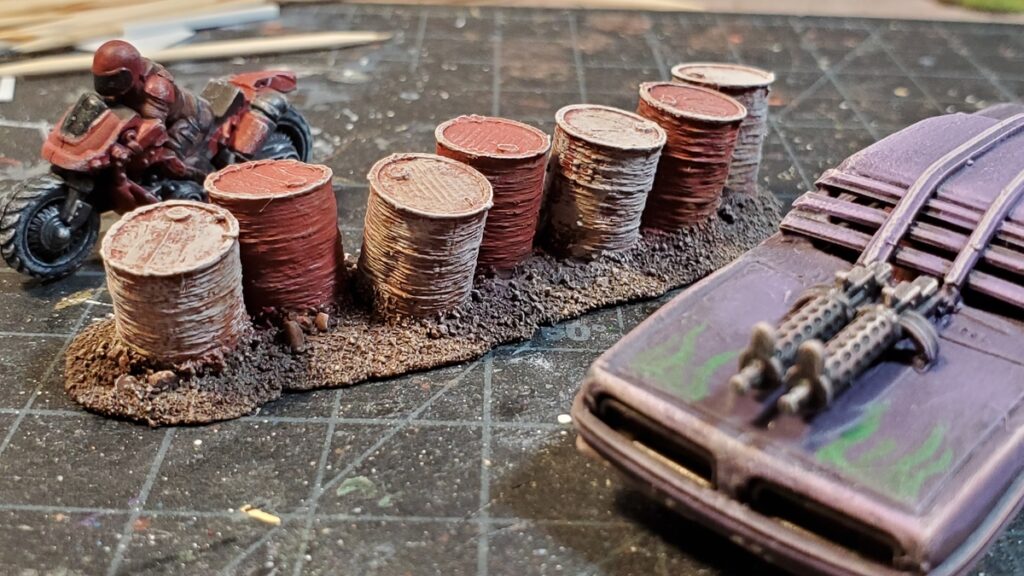 This was a nice quick little barricade, done over a couple of short sessions, and a good way to reuse slightly misprinted but still basically intact bits!