I tripped over this little Kickstarter earlier in 2022 for a dozen figures inspired by European folklore, Folk Horrors by Ana Polanšćak. They're very much "things that go bump in the night" weird horror miniatures and I decided to grab them while the KS was still running.
Some of them might be humans in costumes (might be!) and some of them really definitely… aren't. I think I'll be using these as plot point markers or similar for Pulp Alley-powered weird horror games, either in the not-quite-17th-C gunpowder homebrew setting I've been gradually putting together or more conventional early-20th-C pulp horror games. A good creepy alternative to the Cthuloid fishmen and such I already have!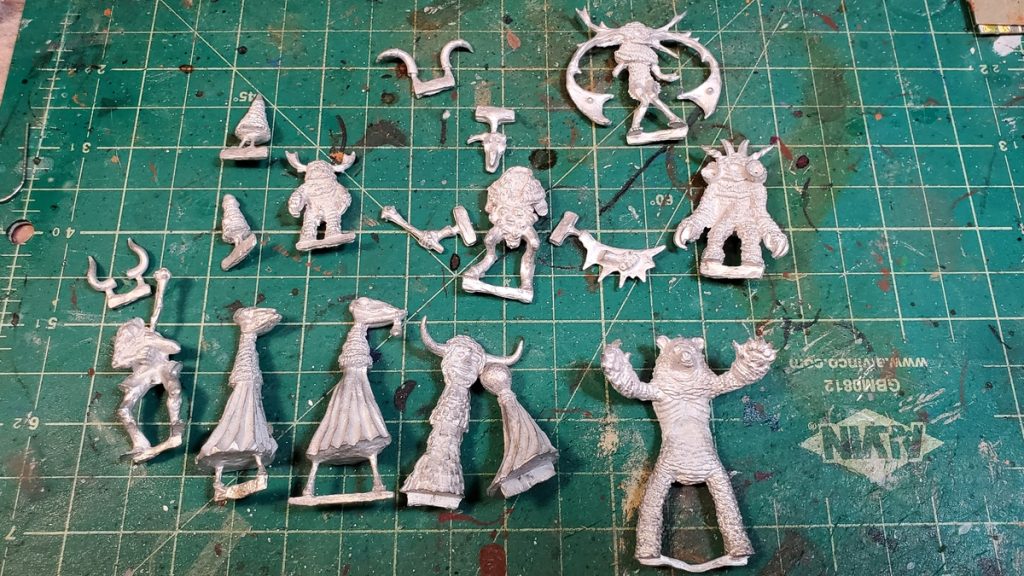 I'll get this lot assembled, based, and primed over the next few weeks; painting should be pretty short and sweet if I follow the KS paint scheme!
The figures themselves are nice and clean, minimal mold lines and flash. I have some concerns about attaching the horns on some of the figures and the arms on the one "Bellman", but thick gel superglue and tiny bit of greenstuff should work OK to keep everything in place!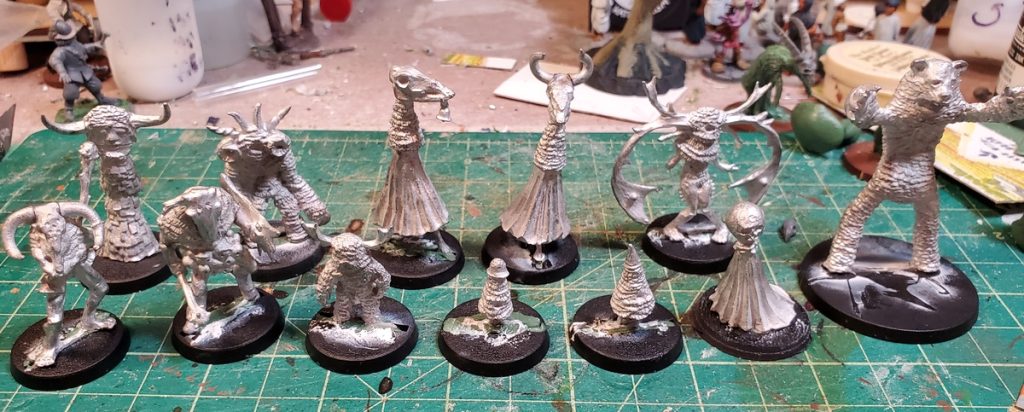 Unfortunately with the KS closed I have no idea where you might go to buy yourself these figures. Meridian Miniatures appears not to have their own website, just a fairly inactive Facebook page. Andrew May has a Patreon page and has run a bunch of other Kickstarters, but again, no info about post-KS ordering. Slightly odd – if anyone has links please let me know in comments!