Getting back into the 1/1200 WW2 boats a bit, had a refresher game of Germans attacking a British coastal convoy last week and I'm running a large-ish game in a couple of weeks at a convention over in Vancouver.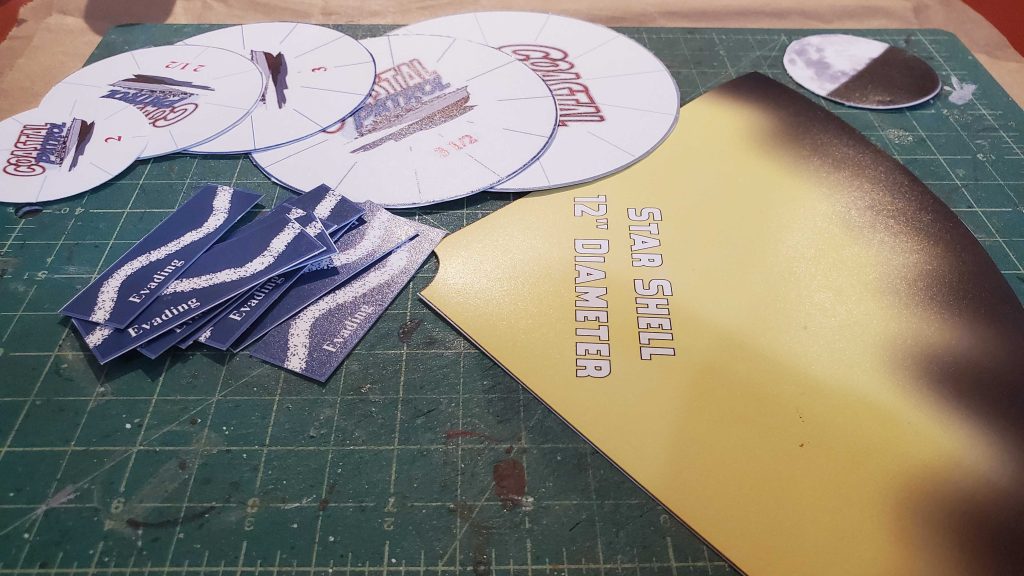 Naturally the prospect of a public game has me back at creating and upgrading my play aids. I've printed new turning circles for Coastal Patrol, tweaked my existing vessel status cards so they fit in plastic 3×4 card protectors, and have some new status tokens underway to make some things easier to track.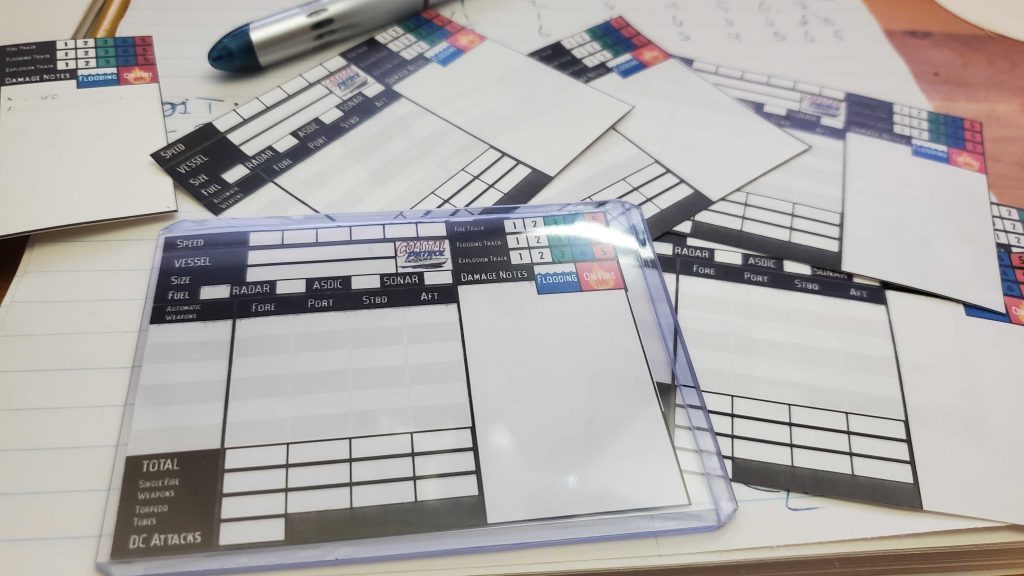 The older naval markers, vessel cards, and such are all available in older posts here on my blog, and sometime in the next couple weeks I'll clean up all the new and updated files and make them available here too.