When we last saw our gates they were basecoated but stalled due to missing 3d printed parts. Those arrived, thanks to my brother's 3d printer, and I was able to move on with the project.
I didn't want to start the overhead gantry on the Start/Finish gate until I had the 3d printed "Esquimalt Thunderdome" sign in hand, but once I had that the basic construction went together quickly.
The three openwork girders have been in my stash for decades and the packaging is long gone, but they're from Plastruct – possibly these ones, which seem to be about the right size. You can find all the similar openwork web girders from Plastruct by searching their site for "web".
The girders are only six inches long, so I knew I'd need to extend the gantry with other materials as the Gaslands rules call for gates the same width as a Long Straight movement template, which is roughly 7 inches long, and Corey's Thunderdome racetrack dirt track is roughly 8 inches wide. Fully finished, this gantry is almost 10 inches long, and slots into the roof structure of the two vertical gate towers to hold everything together.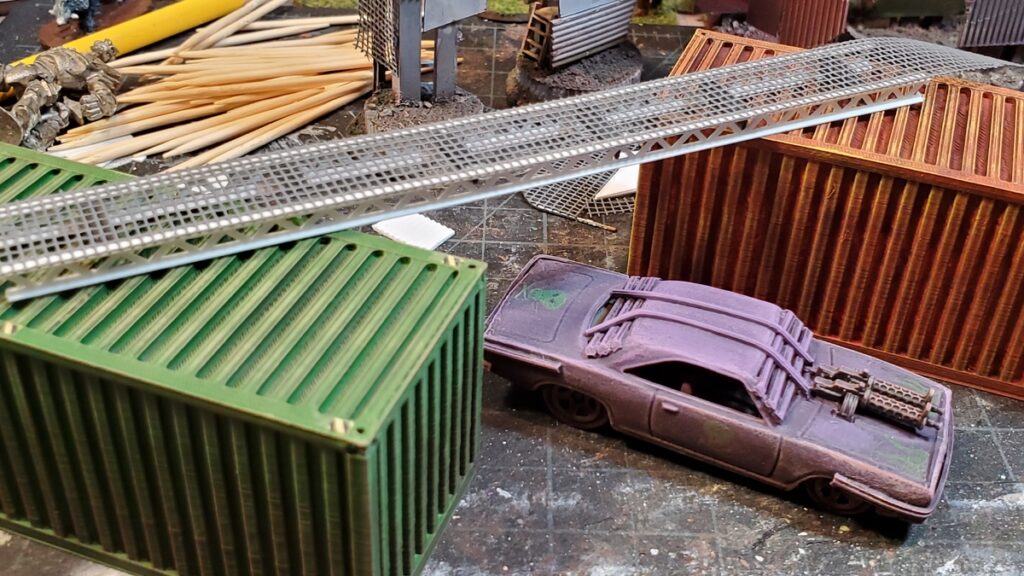 The rest of the gantry was a random scatter of styrene shapes from the stash – there's some flat C-channel, different T- and H-girder bits, and lots of square or rectangular cross section stuff. It had to both look structurally sound and actually have a certain amount of structural integrity, but the beauty of post-apoc engineering is that it still looks great if you bodge extra bits on to fix earlier problems!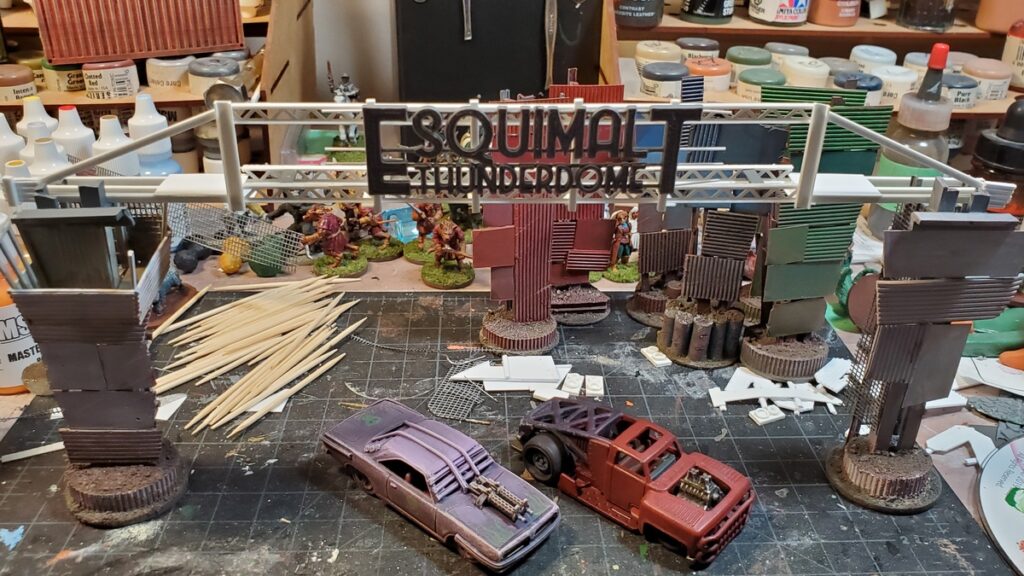 After grey primer I covered the whole thing in a blotchy rust coat using a couple of different shades of browns, reds, and oranges.



After the rust coat I did a blotchy coat of white, partly drybrushed and partly stippled into place. This came out far better than I'd hoped, and really looks like white paint that's flaking off as the metal under it rusts and weathers.

The speaker cabinets and loudspeaker horns were 3d printed from STLs on Thingiverse, both from a very nice collection of Gaslands parts. The speaker cabinets were printed in two different sizes, which added some visual interest.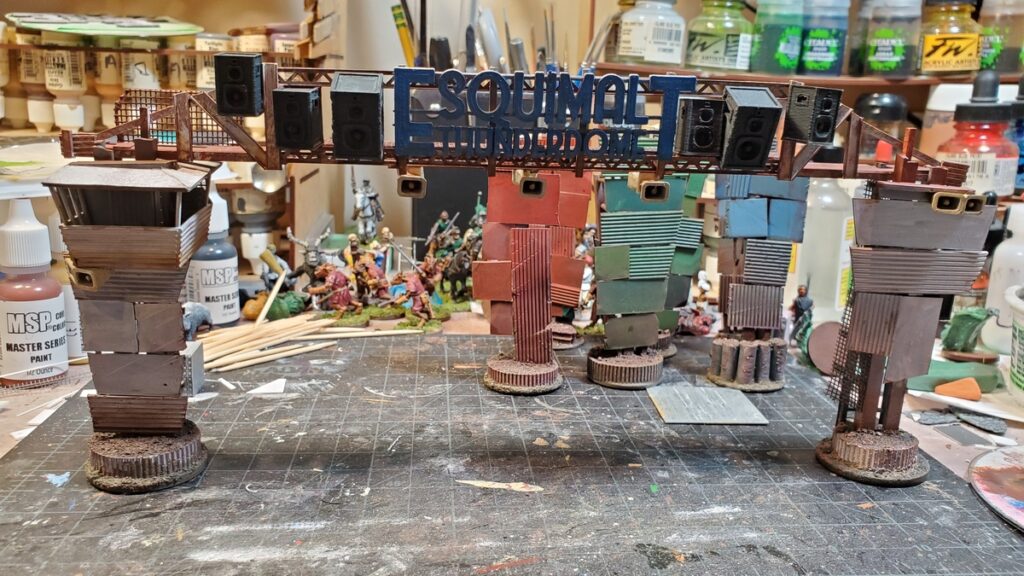 The speakers got painted a blotchy off-black (Reaper Pure Black with a dot of one of their greys mixed in) and the loudspeakers got one of the many tan off-whites in my collection, I can't remember which one.
The clutter of speakers and loudspeakers really makes this piece pop, it's exactly the visual clutter I'd pictured in my head when first thinking these designs up!
I'd like to add some light fixtures, but it seems nobody makes 20mm 3d printable floodlight fixtures, at least not that I can find, and I'd want enough of them that scratchbuilding isn't really an option unless I can come up with a really simple design…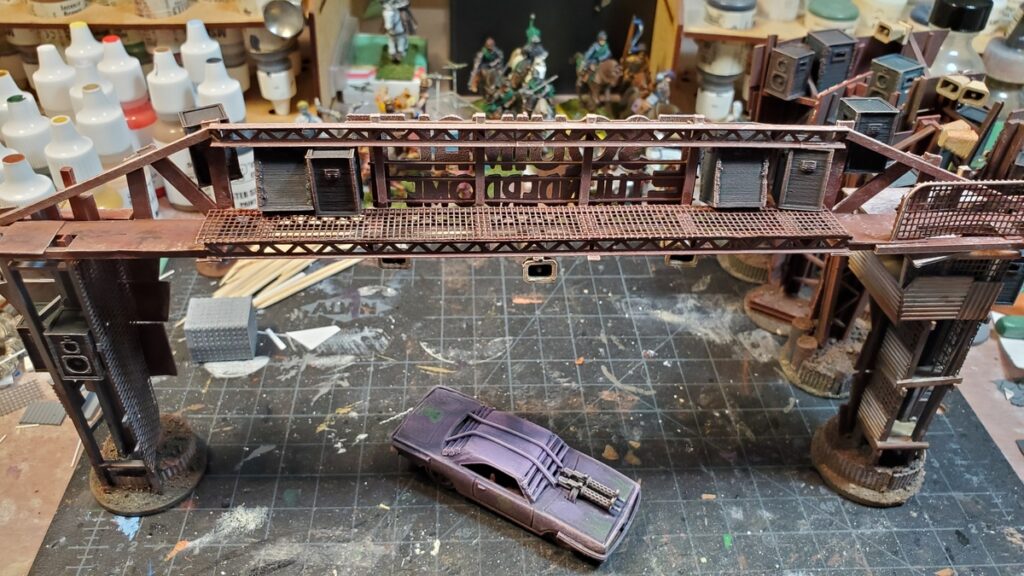 Next up, painting and installing the big "GATE" signs and numbers on the rest of the gates, and loads more weathering. So much weathering…