A bit of experimenting today with plastic broom bristle for masts on 1/1200 WW2 ships. I'm happy to say it works well, although as expected at this tiny scale, it's more than a little bit fiddly!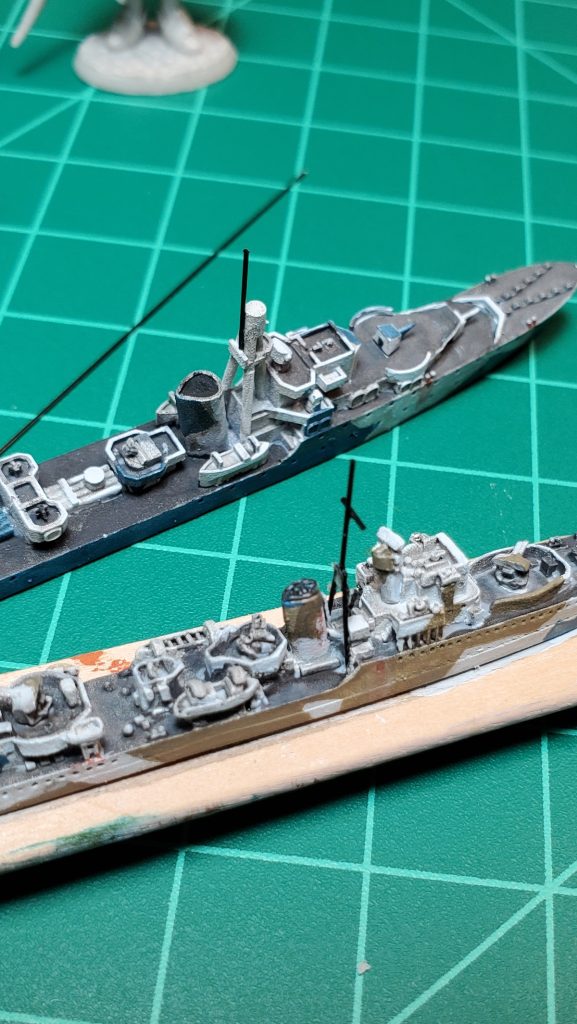 The bristles are harvested off our very ordinary kitchen broom and are some sort of black plastic. I've used them to mount 1/1200 airplanes and for 15mm and 28mm vehicle radio aerials in the past, and the thought of using them for more gamer-resistant ship's masts than white metal or 3d printing would allow for was, I felt, worth exploring.
It seems to work quite well! The plastic broom bristle takes superglue nicely and is easy to work with. You can put a bend in it easily, which I had to do for the tripod mast on the Figurehead Hunt II destroyer escort, it cuts easily with a razor knife or precision hobby nippers, and I already know from previous uses that it'll take paint just fine.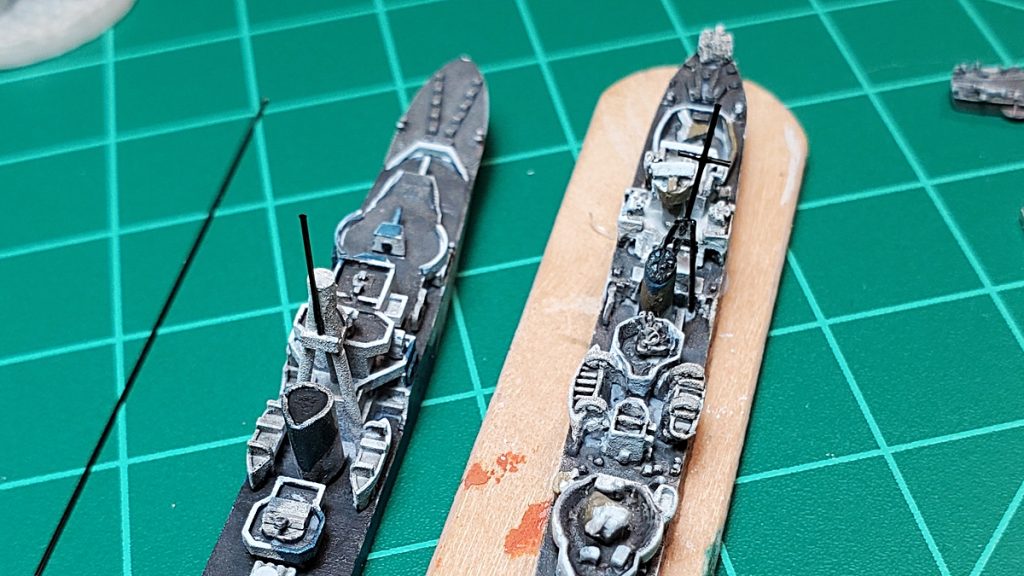 Next up, I need to decide how many masts and booms and such I want to add to the various Antics 3d printed merchant ships I've been very slowly painting…