Sellswords & Spellslingers, like a lot of similar games, often has bad guys (foes in Sellsword parlance) appear at random locations or randomly along the board edge. This process can slow down the game, so I've been dreaming up ways to speed it up for a while now. Given I own a 3D printer, I decided to do some designing FreeCAD to create some board edges for Sellswords, Warcry and the upcoming scifi Sellswords variant I'm working on.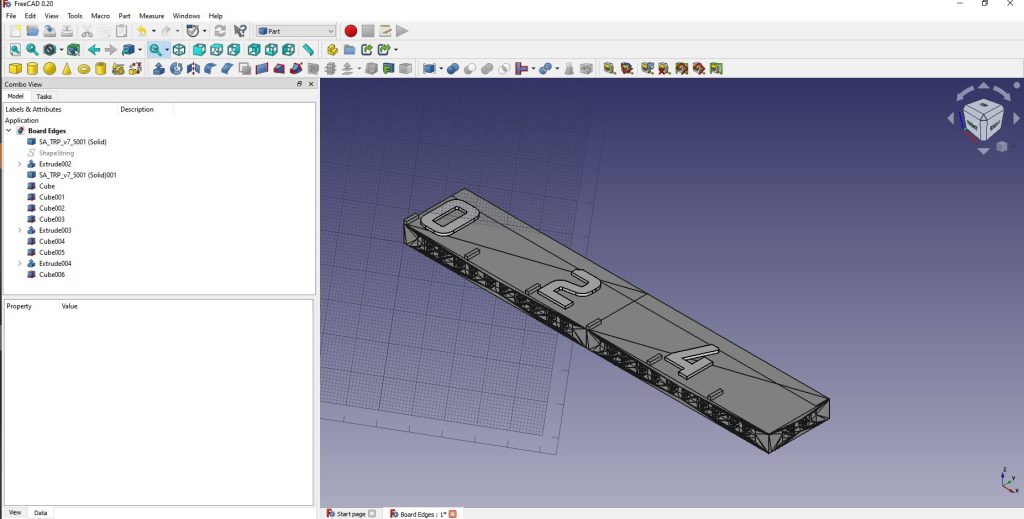 As I knew I was designing these once, I took some short cuts with my FreeCAD and just bodged it together. The base is a pair of 3″ Openlock templates, with Oxanium font and some ticks extruded onto them. Once printed and with the border corners designed and printed, I got a finished product, numbers from 1 to 35, as a Sellswords board is usually 36″x36″.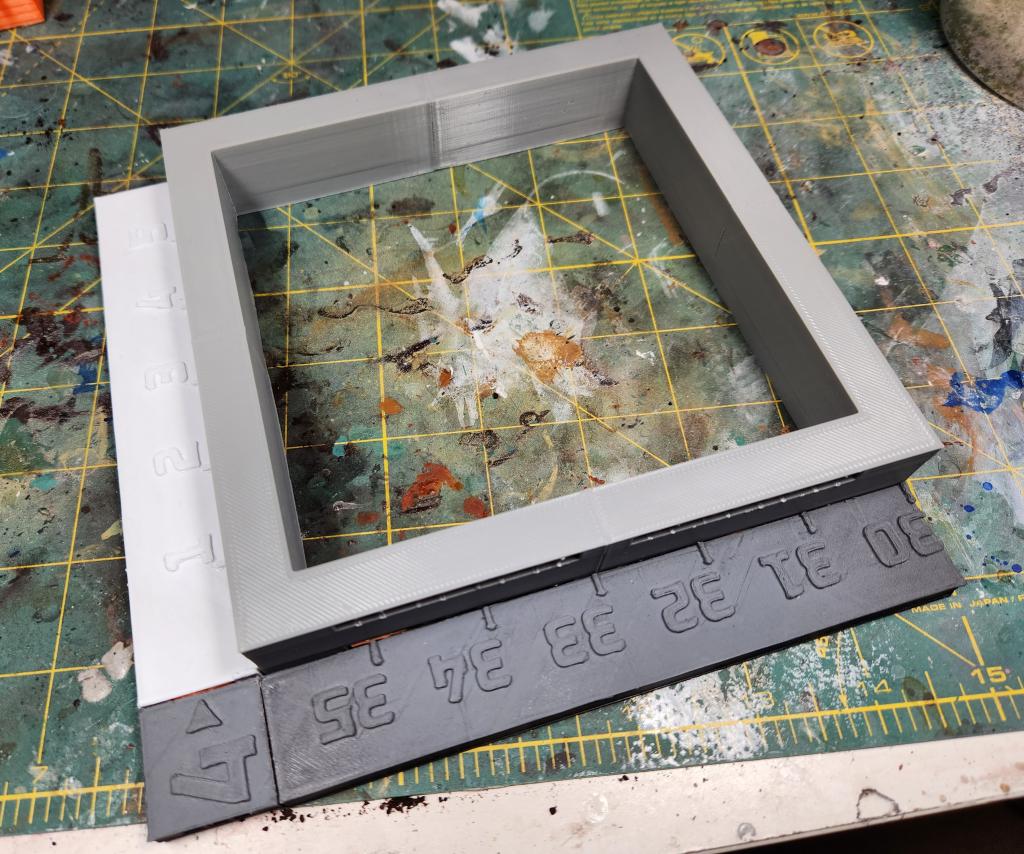 And that is how they sat for many months with little action. I had a convention (BottosCon 2022) in November, so I spent a bunch of time painting up buildings but didn't get to the edges. So they were black for that first con. Only after the con did I get a base coat of rust on them.
The rust is mostly Liquitex Burnt Sienna Acrylic, with some Liquitex Raw Sienna and Red Oxide, all sponged on to provide texture.
Which brings us to this week, where I finally got the paint job finished. I gloss coated the edges, then put down Vallejo chipping medium with an airbrush. After that was dry, I added blues – mostly Reaper's True Blue, but also some Sky Blue and Brilliant Blue for accents – all by airbrush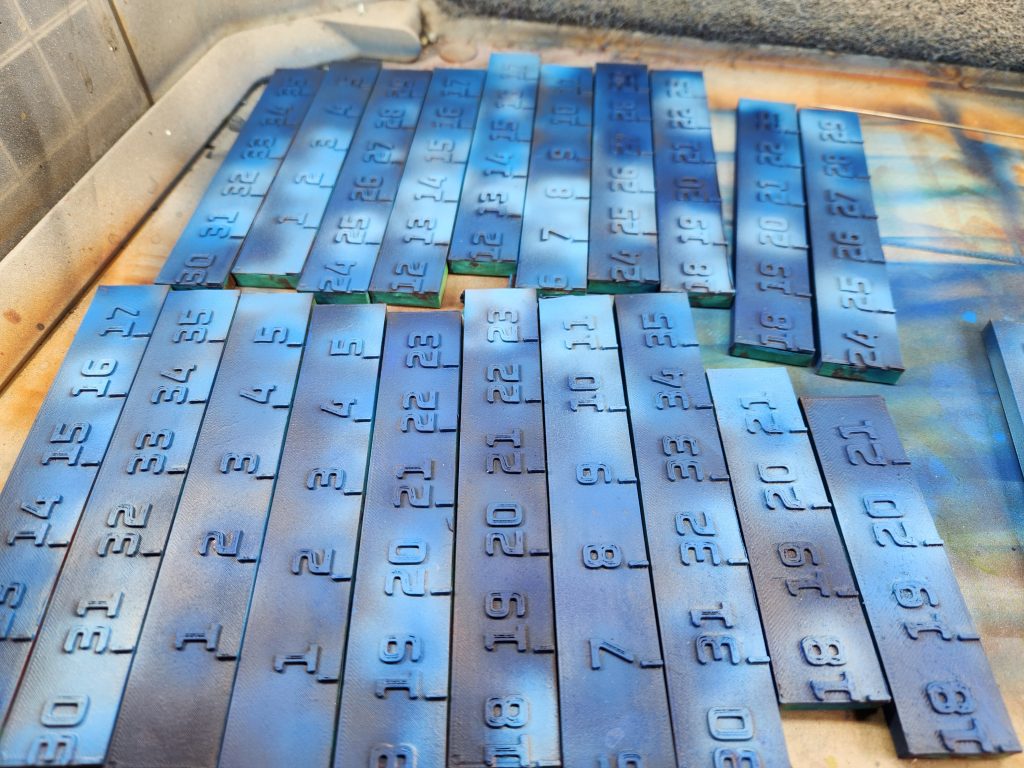 After the blues were down, I chipped them using a tooth brush, then hand painted on some a cheap craft titanium white and rechipped them. The white nicely toned down as the chipping medium + water means the paint runs a bit.
Just before I finished, I also added some 18 to 21 edges, as we also play Warcry, which has the very strange board size of 30″ by 22″.
Where can you find the files?
I haven't uploaded them anywhere yet, but will get them on Thingiverse shortly!