Well, that was quite a year, wasn't it?
No conventions, no in-person gaming at all for a good part of the year thanks to our local COVID precautions, and yet things still got painted, finished, and even played with.
Before COVID (Remember That?)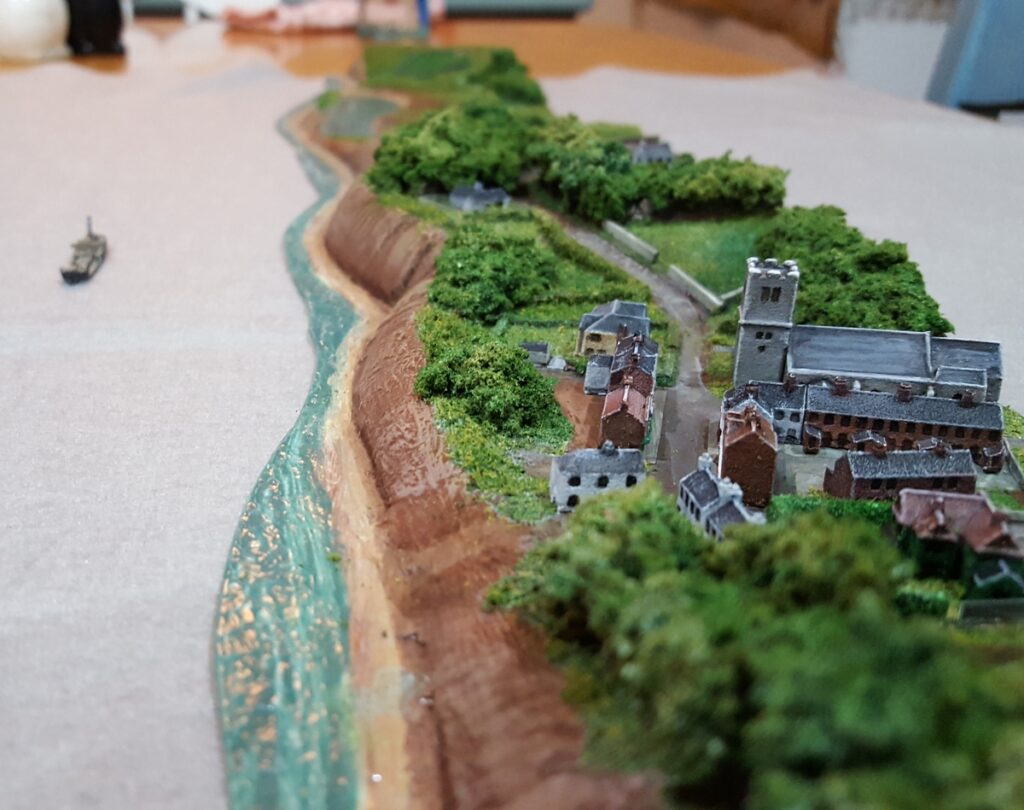 We started the year damp and cold off the 1/1200 coasts of England with a lot of naval gaming and scenery for that, then we were briefly visited by a very strange bartender indeed and got a few games of tiny ships done in-person.
The Weird Begins…
March was when it all went weird. The high point of my own gaming year, Trumpeter Salute over in Vancouver, was cancelled on less than two weeks notice, work-from-home started abruptly, and all sorts of other things went very, very sideways. I did spend some of the money I'd have ordinarily have spent on other things on orders from Bad Squiddo and Forge of Ice, two tiny one-person companies I've been meaning to order from for many years now, so that part was nice, but the fact that March/April/May 2020 have fewer blog entries here, combined, than I made in January indicates how off-kilter everything was!
The end of May did see the modification of our local COVID restrictions so that we could have "pods" of up to six or so people, so my brother and a friend resumed gaming most Sundays, starting up a Frostgrave campaign that eventually morphed into a fantasy-flavoured Pulp Alley campaign.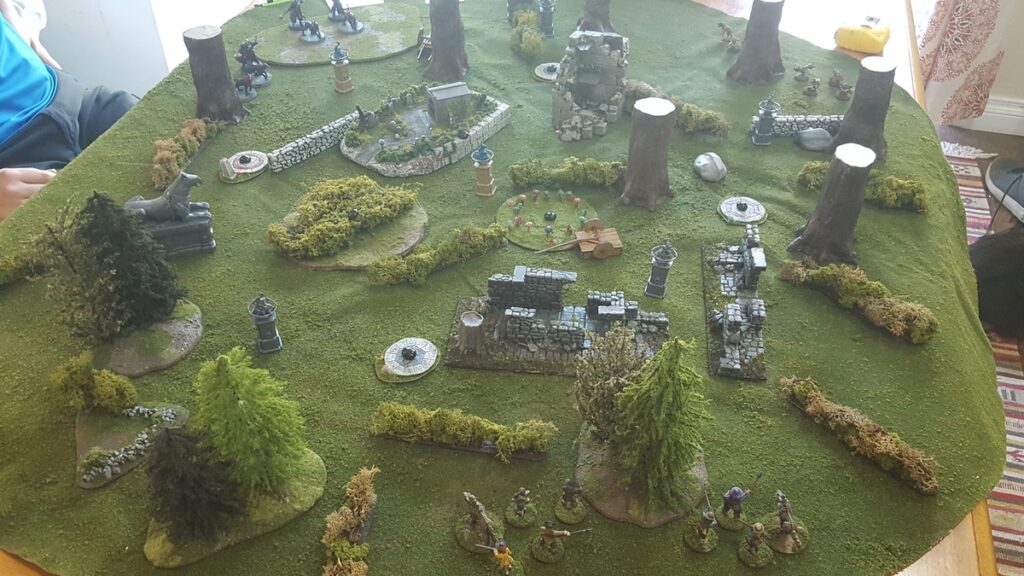 COVID Bubble Gaming
June and July saw something like a normal posting pace resume here as I cranked out a bunch of fun quick fantasy scenery to add to our Forestgrave tables including a standing stone and a big tree. There were also a few impossibly tiny planes as a diversion from fantasy!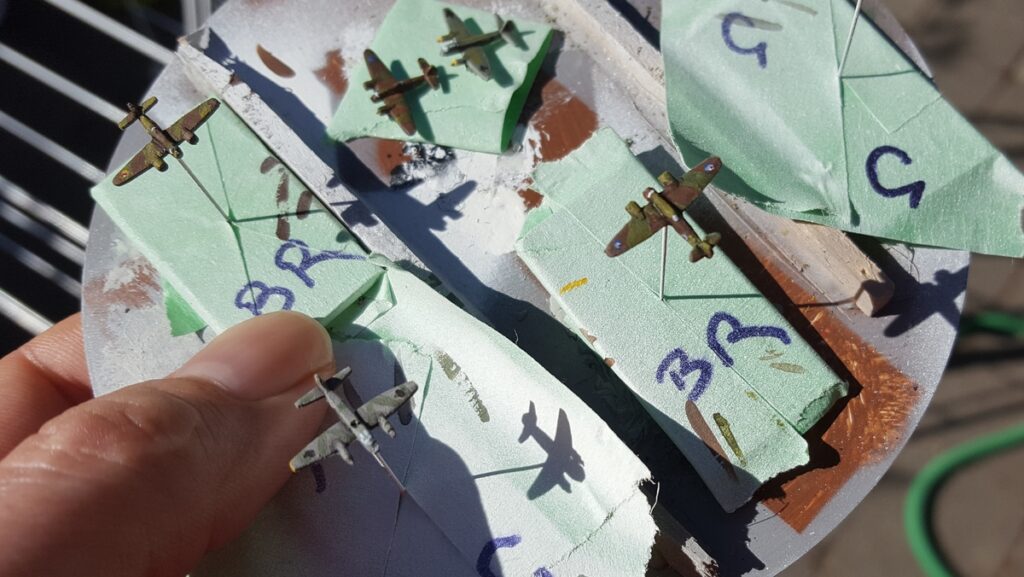 August saw a return to naval stuff and small scale scenery, and September saw the arrival of Gaslands on the scene, which has provided much pandemic diversion since!
The Bubble Bursts…
The last quarter of 2020 saw tightening of our local COVID restrictions and the end of even limited in-person gaming, but before that we did get to see some mad mushroom jungle terrain and some other weird fantasy terrain before we finally turned to that most 2020 of communication solutions, online webcam conferencing, for a Gaslands gaming fix.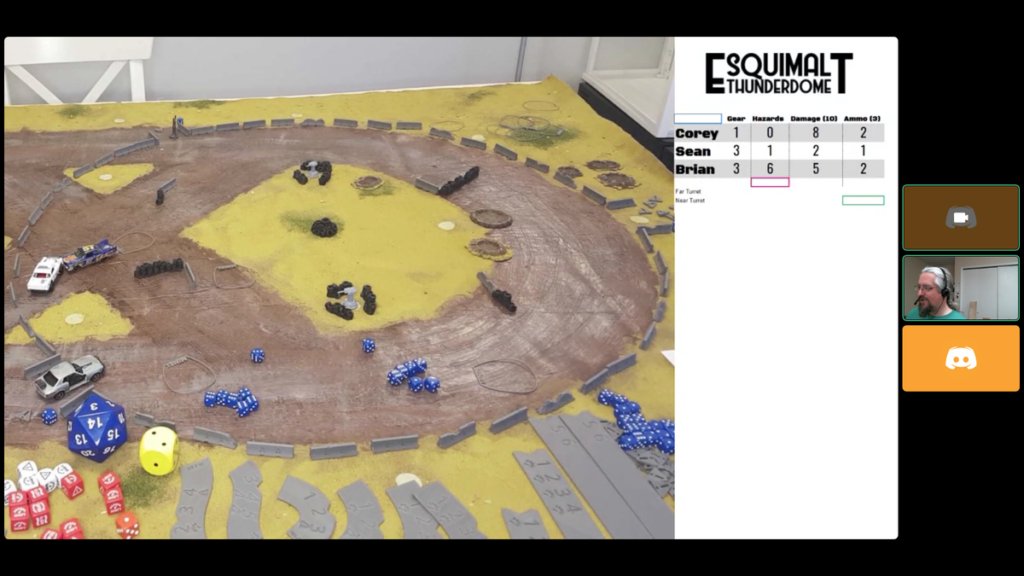 So, that was our 2020 here at the Warbard! A weird, stressful, very strange year but here's hoping that sometime before the end of 2021 we're back to in-person gaming, conventions, and something vaguely like pre-pandemic normality.
In the meantime, wear a mask, keep an eye on how soon you can get your COVID vaccine, try to get some hobby time in if your situation allows, and stay safe. Happy New Year, I guess!