I've finished painting the last buildings of my first Brigade Models Small Scale Scenics order, before I start in on painting the buildings and scenic bits I got in my second Brigade order. This batch has the British town, village, and suburban buildings I didn't use previously, a bunch of industrial buildings, and a couple of lighthouses.
The cutting mat in all of these photos is a one inch/half inch grid, for scale. The largest of these buildings is less than two inches long, and the smokestacks are all between an inch and an inch and a quarter tall.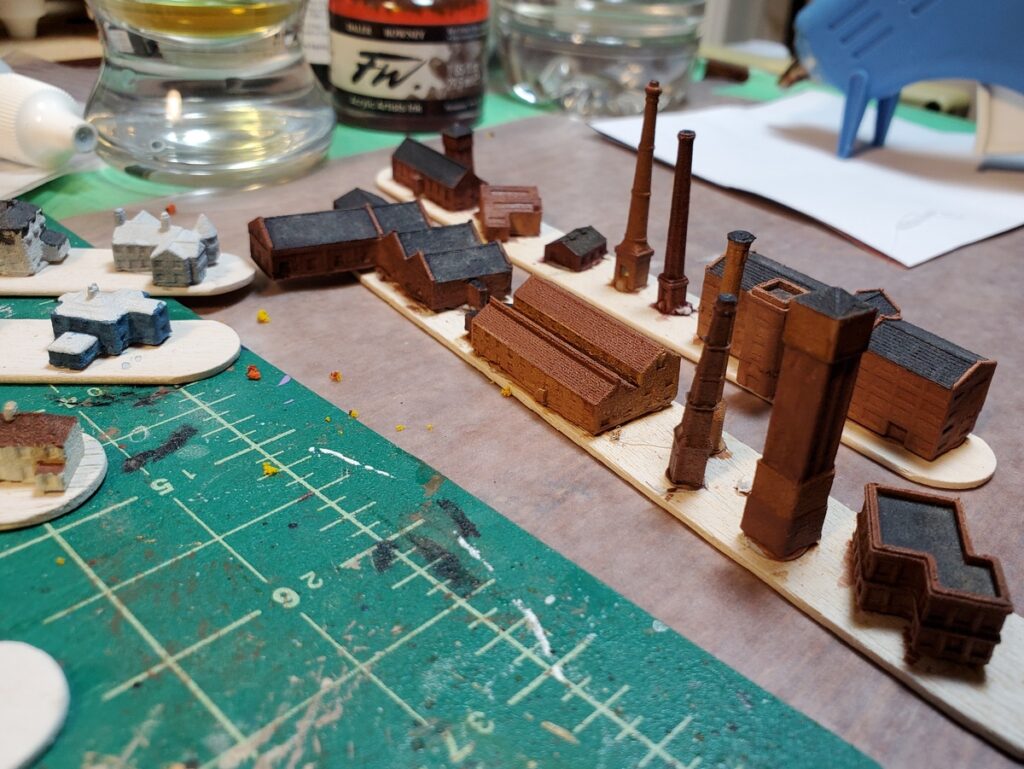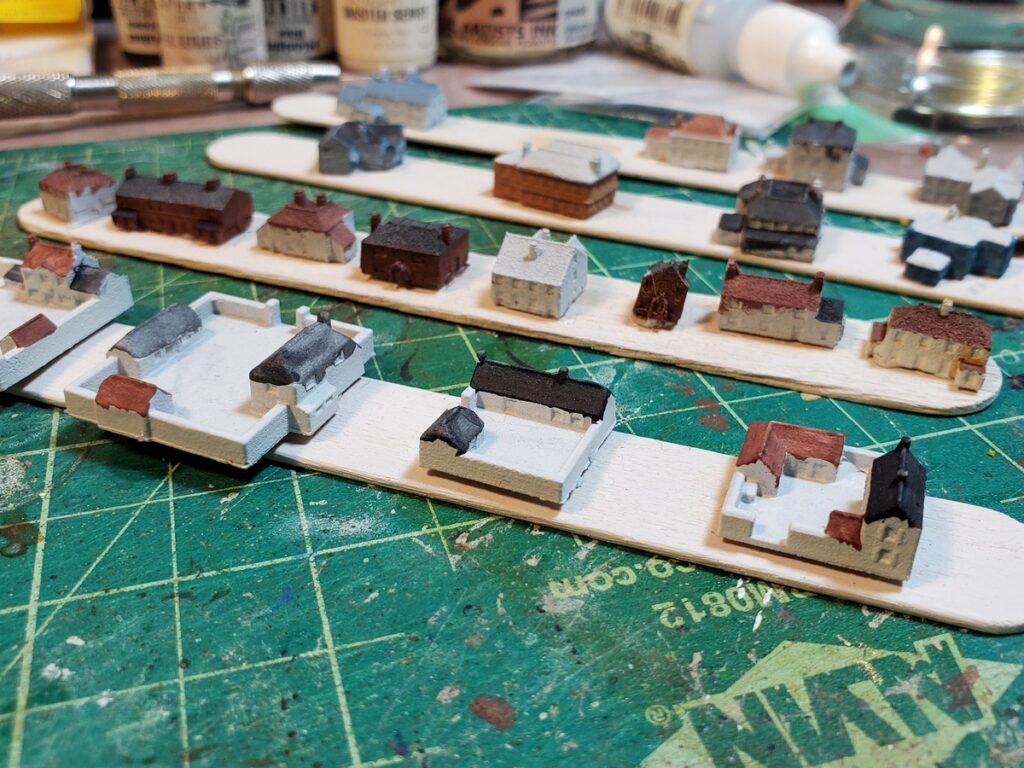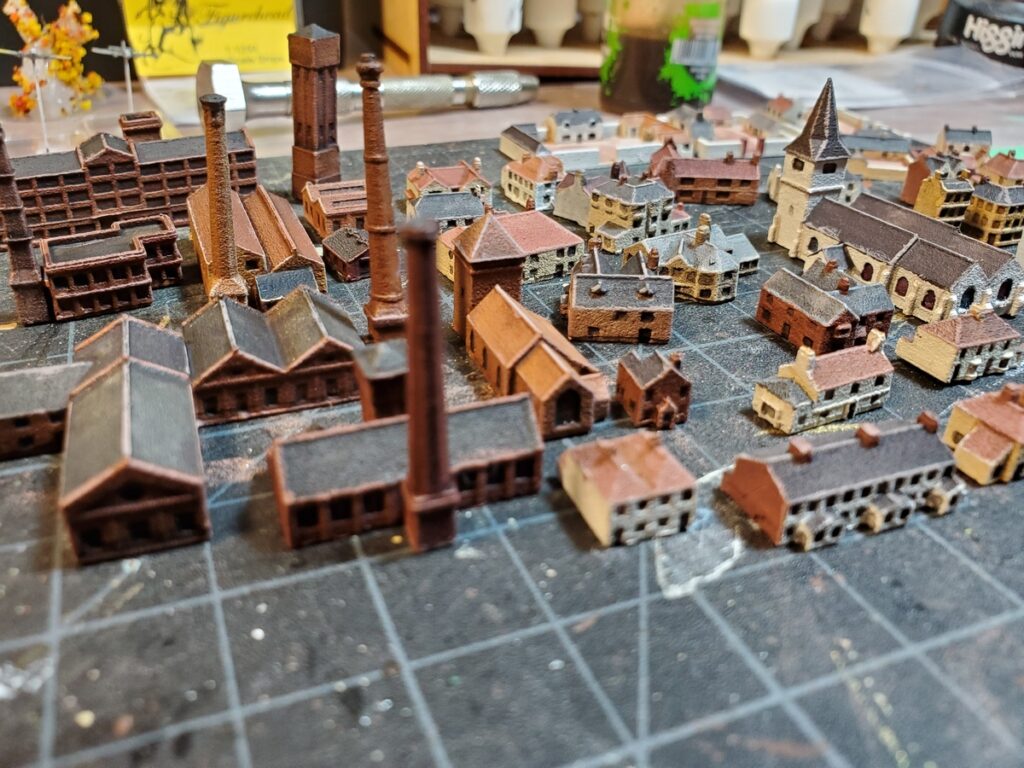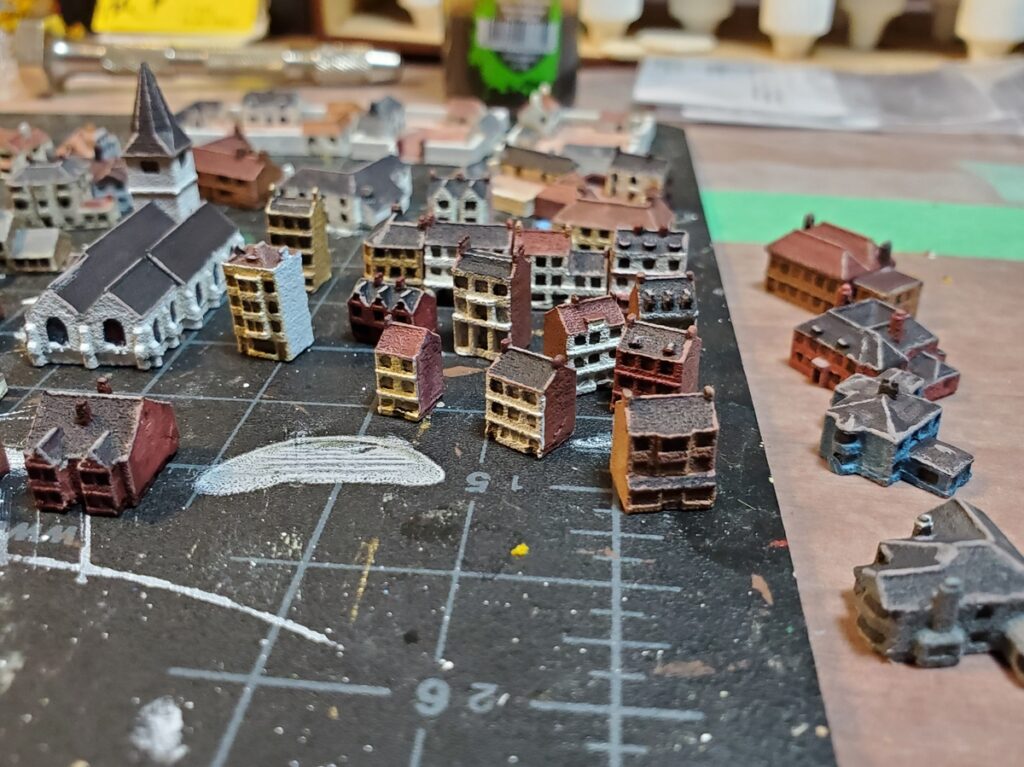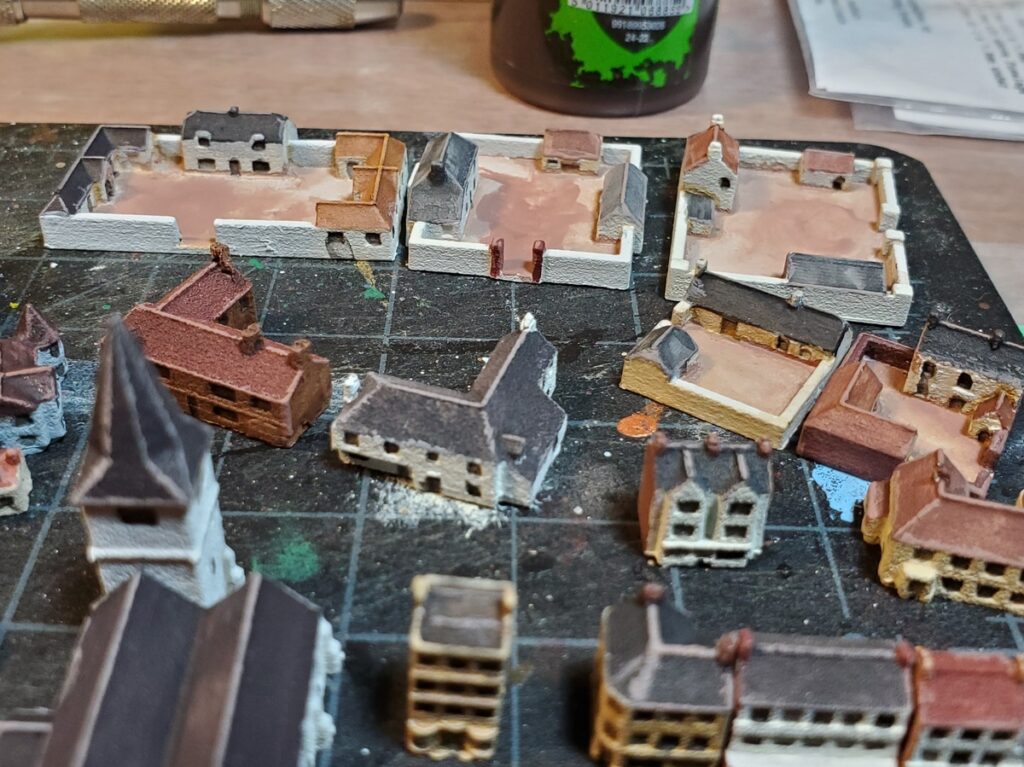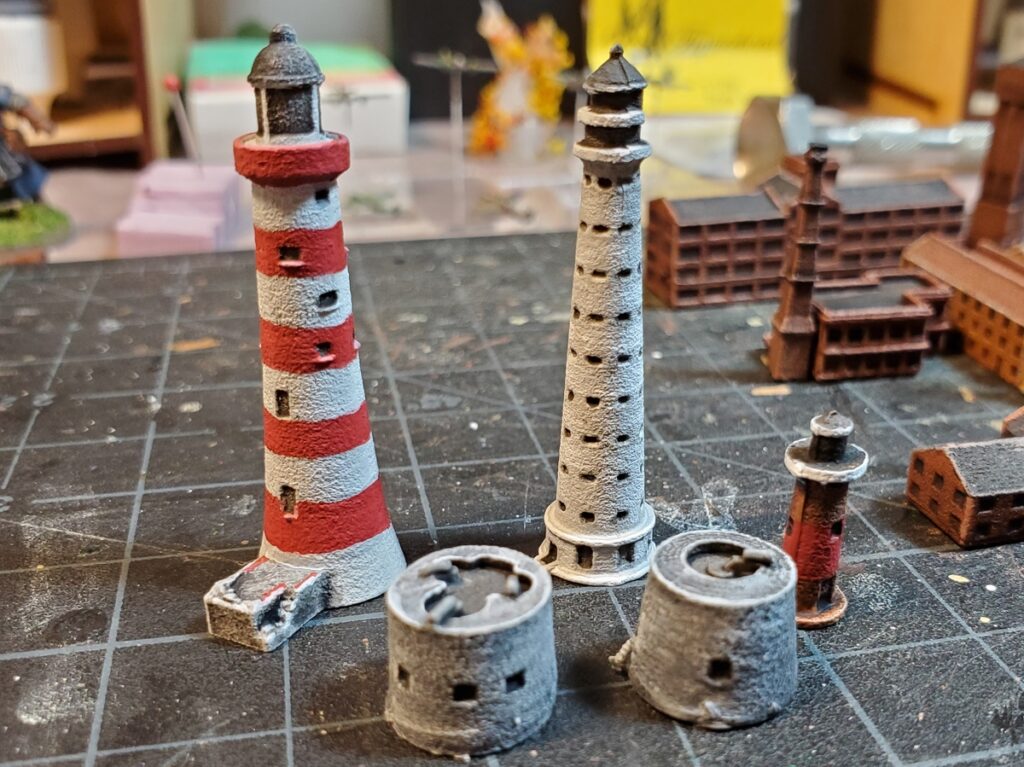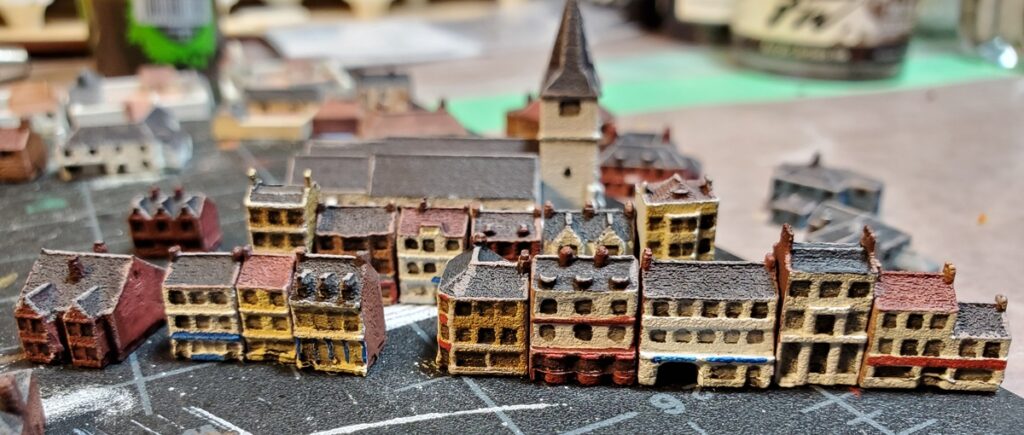 Now that these are all done they're getting varnished and then put back into storage for now, so that I can move on and finish some more partially finished projects before I come back to building more coastal modules and starting on the buildings from my second Brigade order.