Decided to crank out another piece of fantasy terrain this weekend. I'd been thinking of gateways, portals, and fantastic archways off and on for a while, after someone shared this rather cool garden gate on one of the Facebook terrain groups.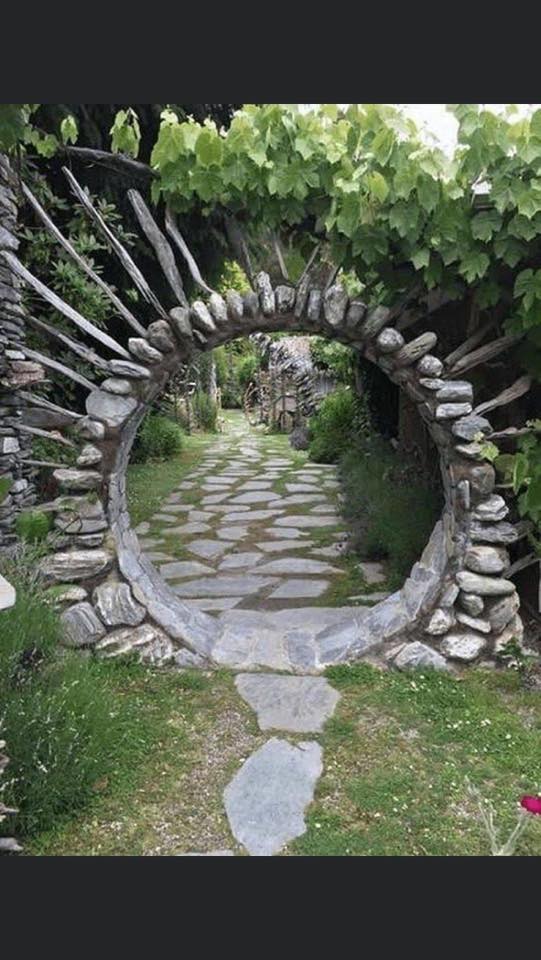 I decided on a CD-sized base, because why break good habits, and wanted the portal gate to be solid enough to block line of sight, with a raised platform that can hold several 25mm based figures or one monster on a 40mm base.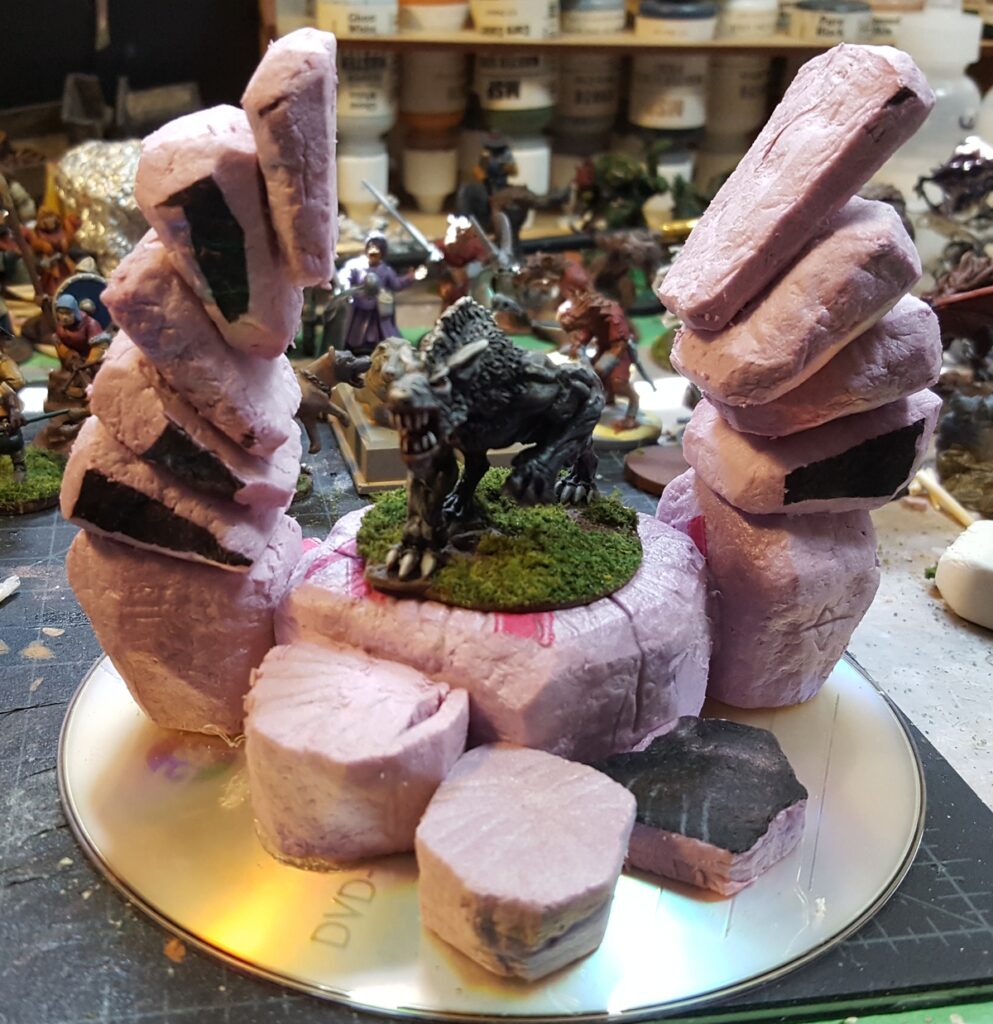 The whole thing is made up of dense pink insulation styrofoam, cut with a knife and textured with a ball of crumpled tinfoil. There wasn't a lot of planning, just repeated test fittings with various figures like the Reaper demon hound above to make sure figures (and fingers) would fit.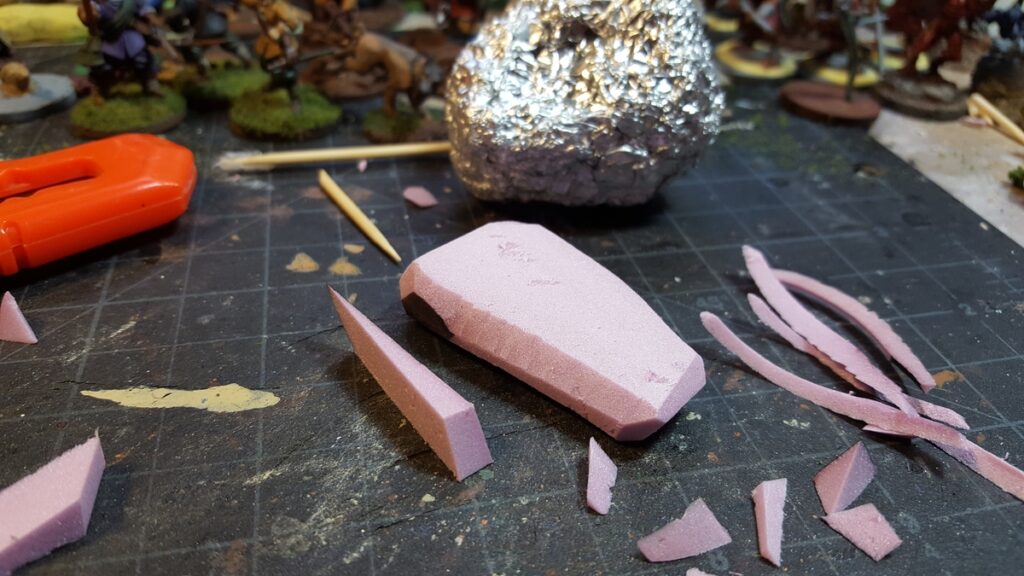 Assembling the arch took a few hours, most of it working fairly casually with a beer to one side of my workbench. I used hot glue for speed, and there's a partial toothpick holding each stone to the one below it so the whole thing is solid and should be gamer-proof. The top of the arch is about 6″ above table height and flat enough to put a 25mm base on, just for fun.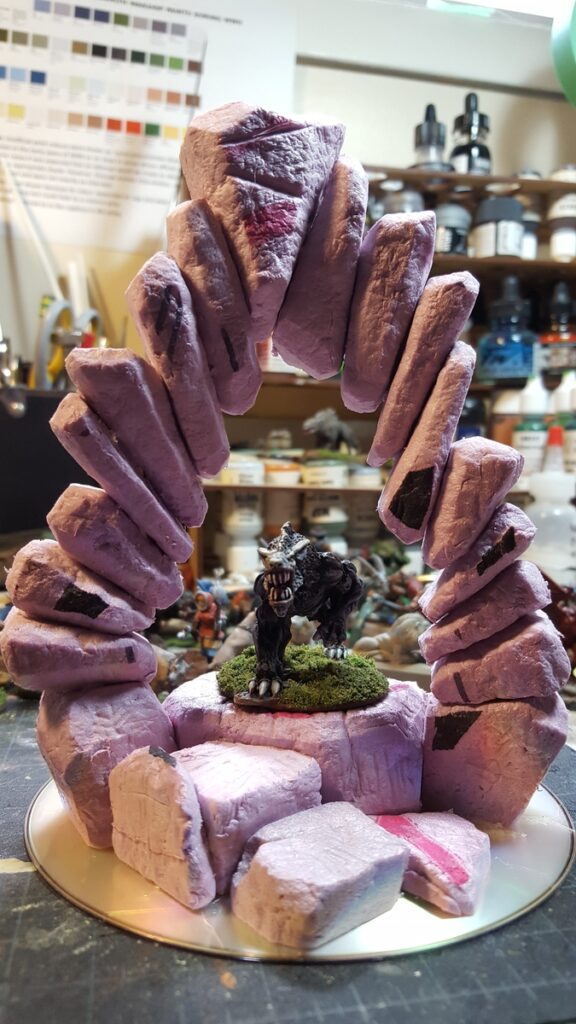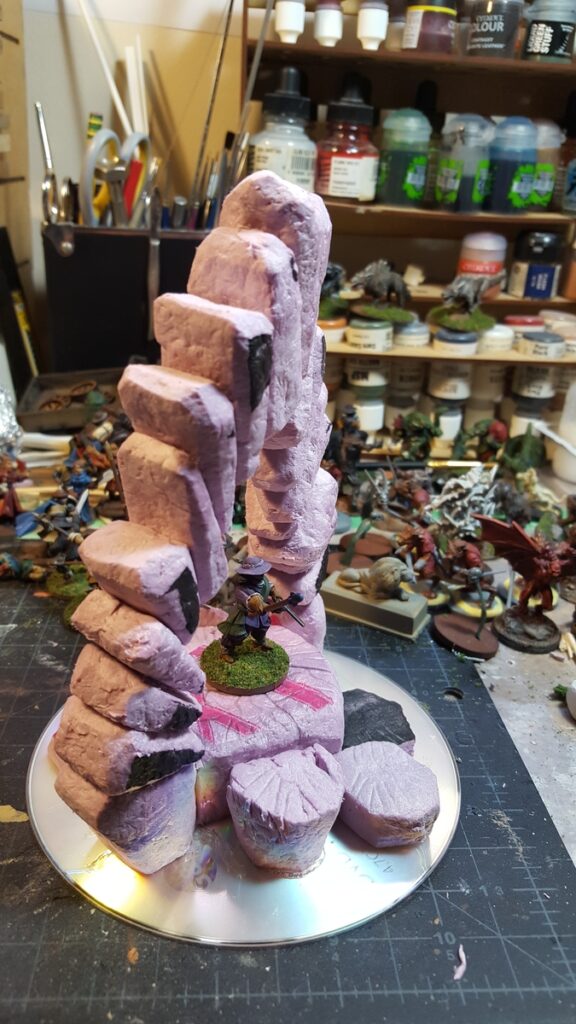 Except for checking clearance on the demon dog and a couple of bigger figures as the arch went up I didn't do a lot more planning or measuring, just cut and shaped stones that looked like they'd fit.
The big keystone at the top of the arch started as a random roughly triangular foam offcut and I shaped and textured it early, then fit the last few stones at the top of the arch to make the keystone sit where I wanted it.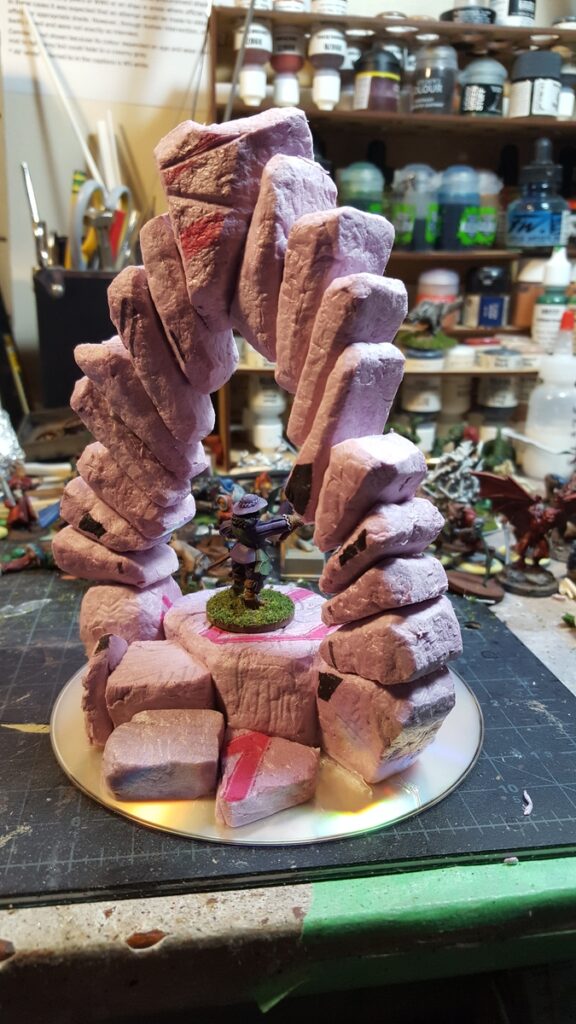 I think for painting I'll basecoat the archway in white instead of my usual black, then start painting the stones with a heavy drybrush of black so the deep grooves between the stones stay white, possibly with a blue or green wash over them to make it look like magical energy is flowing through this thing, holding it together and powering whatever arcane process the archway contains. The base will probably get the normal black basecoat and then the same drybrushing up for texture.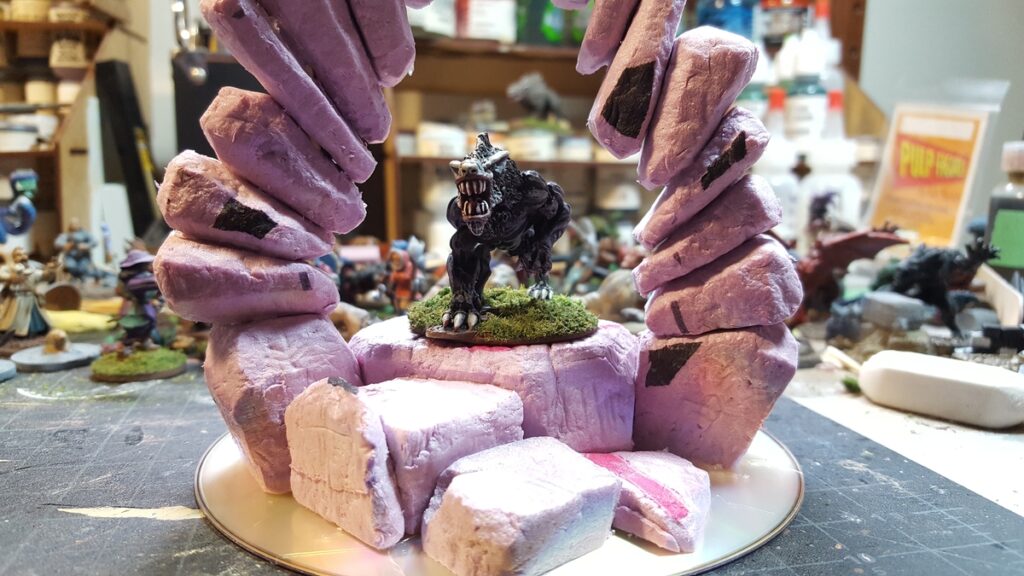 Painting in the next few days, anyway, as we're doing a stat holiday game this coming Wednesday (not like there's going to be any big Canada Day celebrations to go to, right?) and I'd like to get this one the table then. Stay well, stay safe, and stay sane.