Back in June, roughly 20,000 years ago in the Early COVID Summer Era, I built a stone portal/archway/summoning gate thing, showed off photos of it all unpainted and pink, and then never got another photo of it up on the blog! The paintjob was pretty similar to the standing stone I'd done a week or so prior, in any case.
This week I pulled both those pieces out and finally did the base detailing so they fit better with the rest of my fantasy terrain, which has a wild, fecund, lush Summer Realm feel to it, even before you start noticing the giant mushrooms!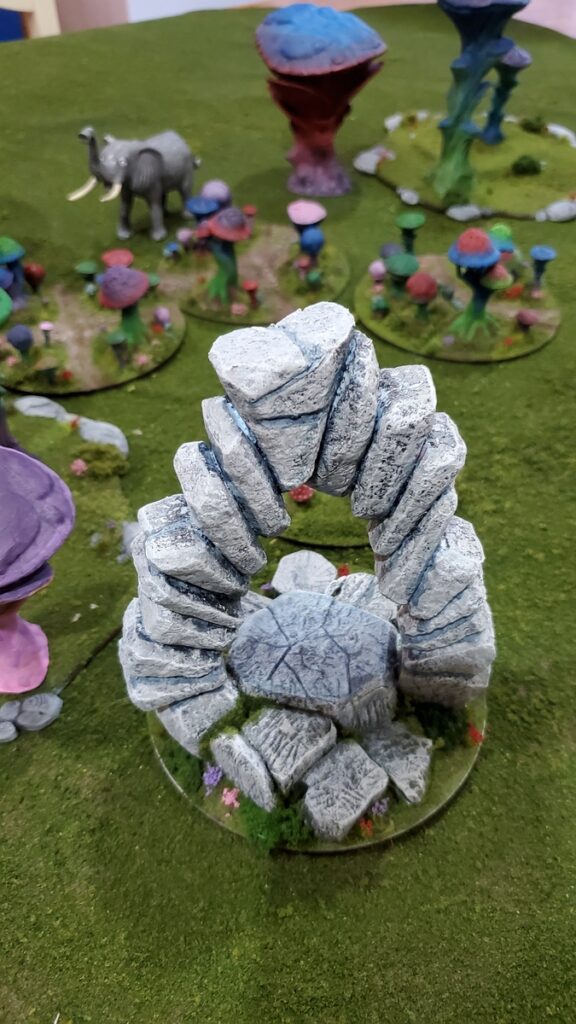 I've just ordered a top up of flowers and grasses from Rain City Hobbies over in Vancouver; they do a bunch of different grasses and flower tufts in a nice variety of colours and I always like having a relatively-local source for this stuff! One of these days I might need to put an order in for some of the really weird alien grass colours Bad Squiddo stocks to add that extra touch of strange to my fantasy table!
As for the stuff in the background of the photo above, stay tuned, I have more weird fantasy terrain posts coming soon!